Rowing Club
Founded in 1946 when it was the grammar school and the existing boathouse was built in 1971.
Over the years we have had many successful rowers achieve international standard and some even gone to compete in the Olympics, with the club growing more and more each year we hope to continue achieving these results!
The club is now run solely by volunteer coaches and administration staff, most of whom are present and past parents of club members and more recently an ex GB rower now parent joining the team.
As a club we attend most of the locally run competitions and several national heads and regattas each year. We cater at local events, bag-pack at supermarkets and hold other fund-raising events throughout the year to keep the club running.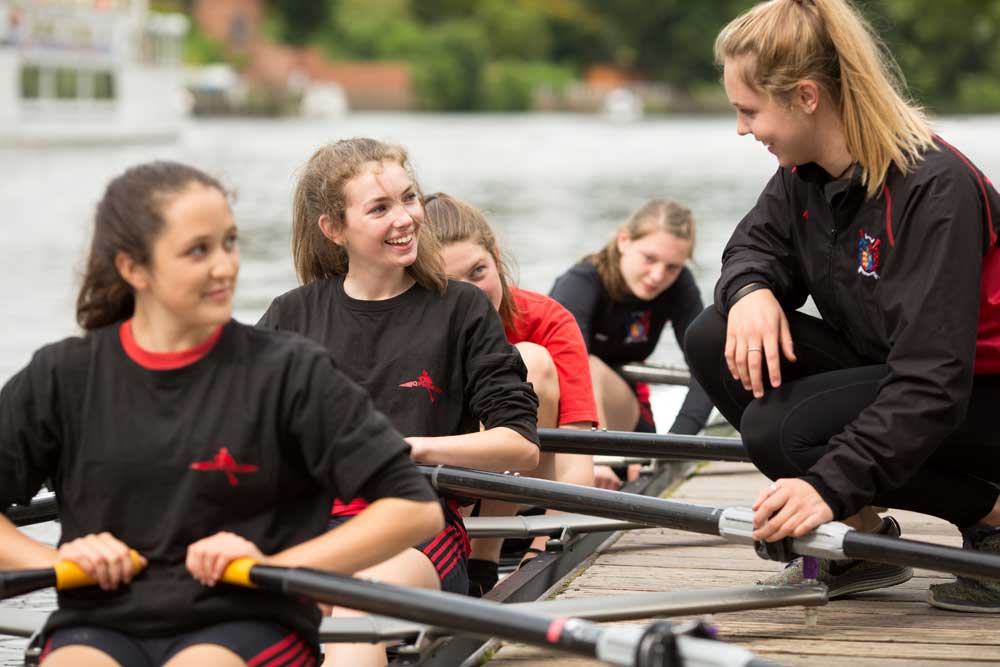 We provide taster rowing sessions and training for students within school time and adult rowing courses in the summer.
Get a sense for 'A day in the Life of' our rowers and watch this short video of our Senior Girls being filmed for the Rio Olympics promotional video,
'Be the Heartbeat: Less than 100 Days to Rio 2016' - Enjoy!
Upcoming Events
Junior Inter-regional Regatta - Saturday 22 April
Shrewsbury Regatta - Saturday 6 May
Junior Sculling Regatta, Eton Dorney London - Sunday 14 May
Trentham Regatta – Sunday 4 June
Chester Regatta - Saturday 10 June
Ironbridge Regatta - Saturday 24 June
Runcorn Regatta – Saturday 8 July
British Rowing Junior Championships Regatta – Friday 14 – Sunday 16 July
Warrington Regatta -Saturday 29 July
Northwich Regatta – Saturday 12 August
Ross Camping Regatta – Saturday 26 – Monday 28 August
Hollingworth Lake Regatta – Saturday 2 September
Enquiries
Any enquiries about joining the rowing club or any additional information you would like to know, please send a message to Rowing Club Enquiries
Alternatively, you can speak to Ben Newell, Emily Cox and Amy Williamson from Year 13, they are all happy to help.
If you would like to keep up to date with all our current news please follow us: