Mechanical/Electronic Engineer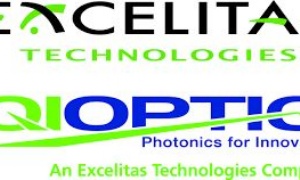 Mechanical and Electronic Engineer degree level apprenticeship opportunities for Year 12 and Year 13 students.
Qioptiq Ltd. (an Excelitas company)
Qioptiq Ltd. (an Excelitas company) designs and manufactures market leading Optronic solutions for Defence & Aerospace applications. Key markets include head up displays for commercial airliners, helmet mounted displays for 4th & 5th generation fast jet platforms, night vision for the dismounted soldier, and advanced electro-optics for airborne, maritime and vehicle platforms. Qioptiq has a world renowned reputation for the highest standards of business integrity, customer service, product quality and cutting edge innovation.
An exciting new opportunity has opened up at the North Wales site for a Degree Apprentice to join the Mechanical Engineering team and the Electronic Engineering team.
Closing date for applications: Friday 5th March 2021
Please click on the links below for further information: