ATOS Apprenticehips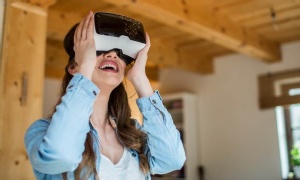 Atos on the hunt for its next generation of specialists!
Atos, a global IT services organisation, have a number of apprenticeship opportunities for school leavers at their local office in Crewe. They are currently accepting applications for their IT Customer Service apprenticeship programme, for start dates in September 2019. Their Apprenticeship programme is a permanent opportunity, combining employment and a structured training programme, leading to industry recognised qualifications.
The minimum academic requirement for all programmes is 5 GSCE's or equivalent at grades 4-9 / A-C (including Maths and English).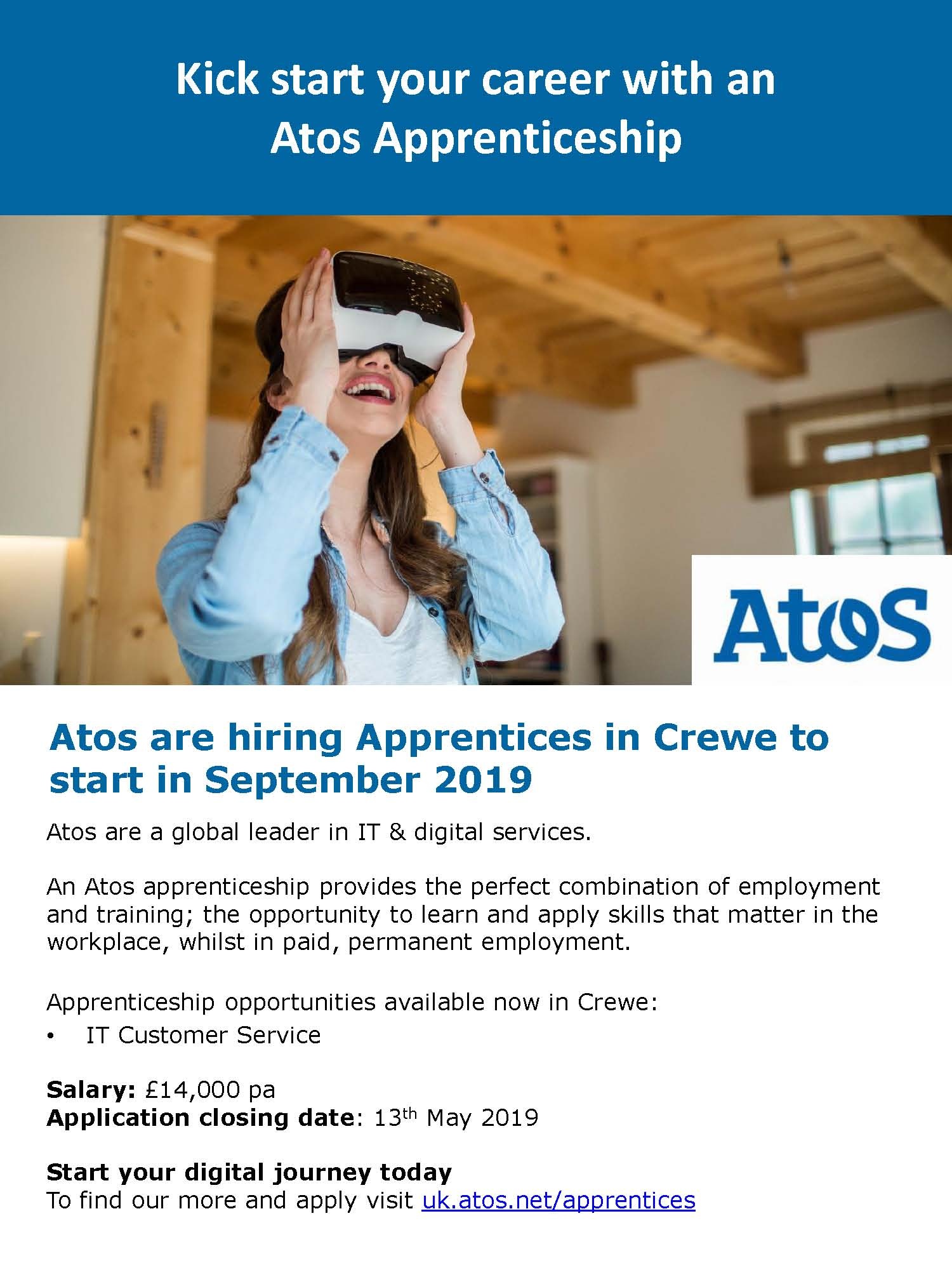 Apprentice Open Evening
Atos, an international leader in digital services, is set to build on its Crewe-based team by adding 8 apprentices in the coming months.
Following a successful intake of apprentices in 2018, there are several exciting opportunities available to start in September 2019 and potential applicants are being encouraged to attend the company's Apprentice Open Evening which is taking place in Crewe.
Date: Tuesday 2nd April 2019
Time: 5.30-7pm
Location: Atos, Rail House, Gresty Road, Crewe, CW2 6EA
Their office is located just next to the Crewe railway station.
The open evening is the perfect opportunity for those wondering what their next step after school will be. They would like to encourage people to come along and meet their business managers as well as chat with current apprentices to understand the potential that exists through a career with Atos.
The event will enable students to find out more about the opportunities on offer and what an apprenticeship at Atos can provide. They will also be offering hints and tips to help young people with their applications!
The evening is open to students, parents, guardians and teachers who would like to find out more about the benefits of an apprenticeship scheme.
For more information on the opportunities in this area please visit the Atos website.