Technology & Operations Apprenticeship at BAML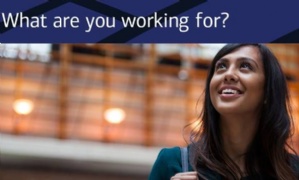 Apprenticeship Program | Technology & Operations
Start Date: August 2019
Location: Chester
Think you have potential? Bank of America Merrill Lynch (BAML) believes everyone deserves bright prospects. That's why they are committed to helping you develop your potential and thrive.
An apprenticeship is your chance to develop skills on the job and work towards a bachelor's degree and/or professional qualification at the same time. A Bank of America Merrill Lynch apprenticeship programme could be just the platform you need to launch your successful career.
When you join their company, you will be part of a cohort focused on a specific line of business and supported by industry experts in their field. This is your chance to develop the skills and knowledge required to be successful in a variety of roles within the banking industry.
To find out more and apply for BAML's Apprenticeship Program please click here.