Google Apprenticeships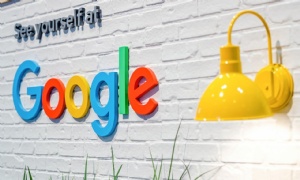 Create, Design, Code, Build for everyone! Join a work-and-study programme at Google and gain real world experience and get paid in the process.
Google UK Apprenticeships are now open for applications!
Applications are now open at Google for UK apprenticeships! Want to become an integral part of their team and also gain Level 3 or 4 apprenticeship qualifications over the course of your work and study? Find out more about the three programmes they currently have on offer:
Digital Marketing Level 3 Apprenticeship
You will join a Sales or Marketing team at Google, and help define, design, and implement campaigns across a variety of platforms, gaining exposure to different Google products, and leveraging the power of Google data to help companies to solve their business challenges.
Infrastructure Technology Level 3 Apprenticeship
IT apprentices at Google gain exposure to roles such as IT Support and AV Engineering. You'll have the chance to pick up new skills, from troubleshooting across multiple platforms, data gathering and analysis, remote infrastructure, IT security and more, while learning how to apply your knowledge to solve real life problems.
Software Development Level 4 Apprenticeship
This program aims to provide the skills you need to become a software development professional. You'll work alongside teams of Googlers, solving real problems and gaining exposure to different roles across the company, including coding, development, testing and project management.
Closing date for applications to the above posts: Thursday 1 April 2021 for the September 2021 start.
Further Information
For further information on google apprenticeships please click on the link below: