Want to explore the world?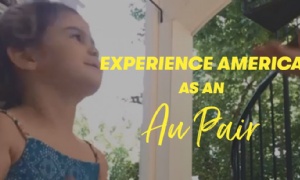 Do you dream about exploring the world, developing professional skills and making memories for life? Cultural Care Au Pair is the largest au pair organization in the world.
Being an au pair is a once-in-a-lifetime opportunity to explore the USA and gain independence.
An au pair lives with an American host family for a year and cares for their children. In exchange, they receive free room and board, a weekly stipend, and opportunities to travel and study in the USA. If you love children and want to take a year off to grow both personally and professionally, the au pair programme could be the perfect next step for you.
Why Be an Au Pair?
Cultural Exchange
Discover an exciting new culture while sharing your own
Personal Growth
Develop the confidence and independence you need to succeed
Travel Opportunities
Explore the USA and create memories to last a lifetime
Educational Development
Study at an American college and learn a new skill
To find out more go to www.culturalcare.co.uk or visit the careers hub in the LLC