Geography Trip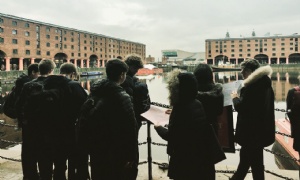 What will our Year 11 score Liverpool in their environmental quality surveys?
On Thursday 7th November, our Year 11 geographers completed their final fieldwork day out in Liverpool trying to prove whether or not the regeneration of the city centre has improved the quality of the built environment.
As part of their day they completed environmental quality surveys in Liverpool One, a land-use survey in the Albert dock and two field sketches at both study sites. Our year 11's will use this fieldwork in their paper 3 examination in June 2020 as well as use the trip to support their wider understanding of the urban issues and challenges module in paper 2 which will also be sat in June 2020.