Dragon Boat Race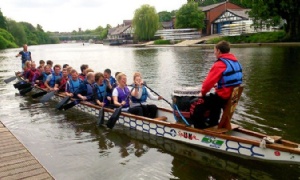 Who will you be supporting - Staff or Parents? Join us to find out who will win this year's fun and fiesty competition!
In 2015, inspired by the discovery of an old school trophy, a new QPHS PTA tradition was established - the annual Dragon Boat race and summer BBQ.
In the last race, through sheer grit and determination (and thanks to having youth on their side), the teachers were triumphant. Will the Staff Team hold onto their title again this year, or will the Parents' Team pip them at the post? Join us at QPHS Boat House next to the River Dee (meadows side) on Friday 7 July from 5.30pm to cheer your favourite team on and be part of the celebrations. To add to the lively activities there will also be a BBQ hosted by QPHS PTA - All welcome.
The Dragon Boat Race and BBQ are FREE to attend. There will just be a small charge for food, snacks, soft drinks, raffle etc.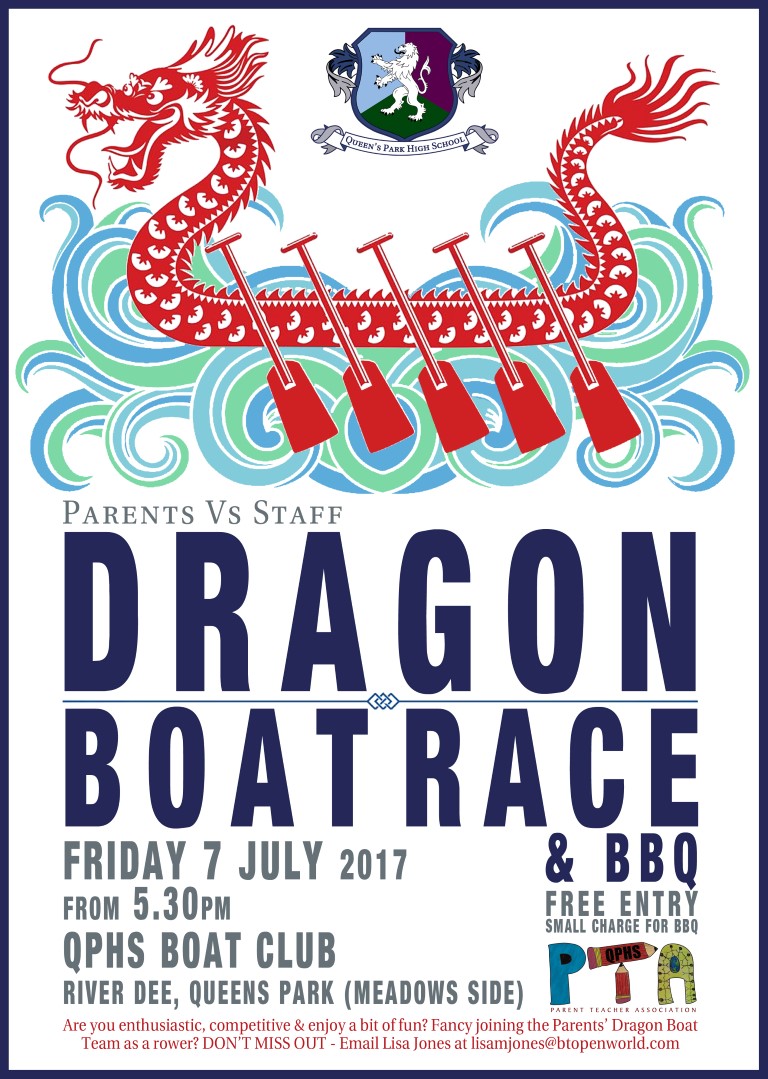 All funds raised will go towards providing QPHS students with the opportunity to benefit from the school's extra curricular activities.
If you would like to be part of the parent/carers dragon boat team, simply email your name and contact details to Lisa Jones at lisamjones@btopenworld.com