The V Factor 2022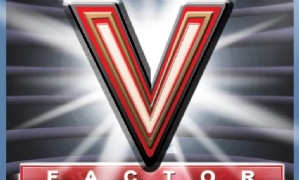 Are you ready for this - it's back, but for one day only! Queen's Park High School is excited to present this year's 'V Factor 2022' - a spin on the reality television singing competition -'The X Factor'.
This annual charity fundraising singing show features the extraordinary talents of students and staff as they battle to win the votes of the four judges in this intense competition. Now in its eighth year of running, and not to be thwarted by Covid the event will still be taking place, albeit virtually during the school day.

This year the school's chosen charity is the British Red Cross DEC Ukraine Humanitarian Appeal.
On the day students are invited to wear their own clothes to school wearing something blue and/or yellow to demonstrate support for the charity helping the refugees from the Ukraine.
Although The V Factor will be free to watch for students in school, we are asking for a minimum donation of £1 per student to fundraise for the charity. Payments can be made by ParentMail.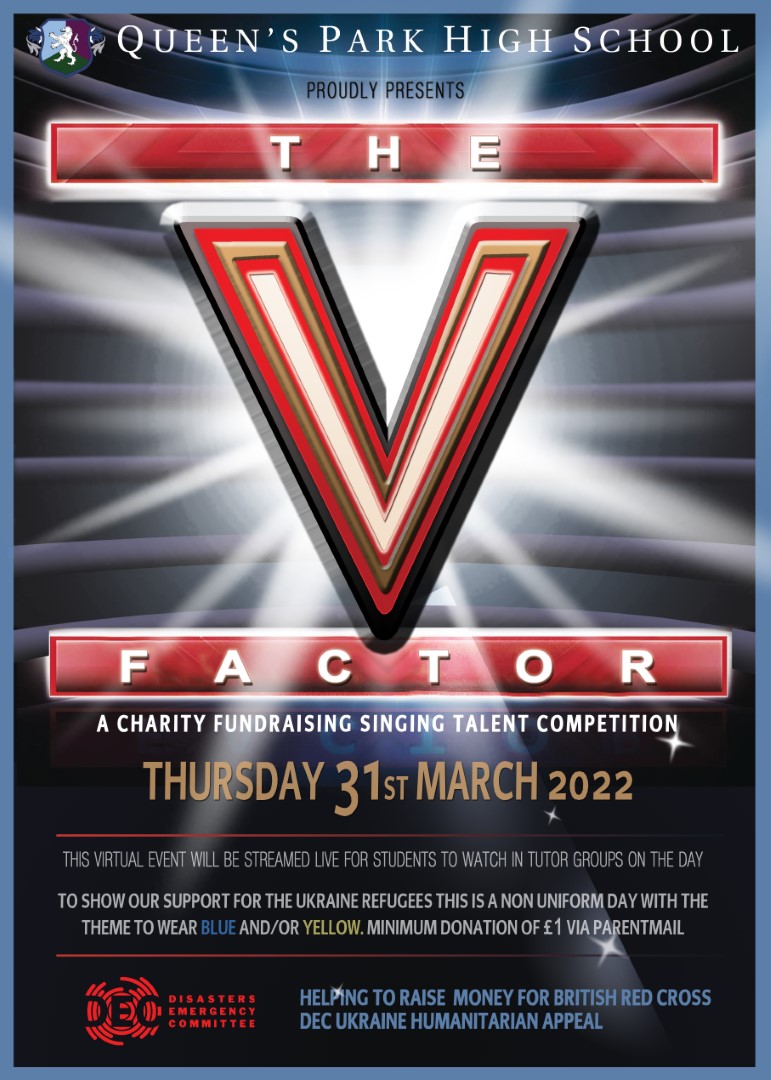 The winners will be announced at the end of the school day on Thursday 31st March.
We hope you are able to support what is sure to be an incredible event, showcasing the very best of Queen's Park talent (and some performances from staff members too!).
DVD's of all the performances will be available to purchase after Easter, for those that were unable to watch the live event and for those who would love to have a memento of the showcase.