Queen's Park High School remembers HM Queen Elizabeth II, 1926 -2022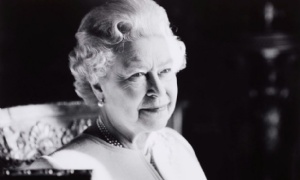 Queen's Park High School join people around the world in mourning the loss of HM Queen Elizabeth II.
The governors, staff and students of Queen's Park High School extend their sympathies to all those mourning the death of our Queen, Elizabeth II.
Over the next week we will join our nation in reflecting on our monarch and her service to our country and the Commonwealth.
Our thoughts are with the royal family at this sad time for our nation.
Our Wellbeing staff are available for any students who may find this news especially difficult due to personal bereavement. Please do contact us if your child requires any additional support:
Email: wellbeing@qphs.co.uk
Message to Parents/Carers
With the funeral of Queen Elizabeth II being on Monday 19th September, school will be closed to staff and students in line with government guidance due to the day being designated as a Public Holiday. School will re-open as normal on Tuesday 20th September.
The Local Authority have set up a number of opportunities for the community to commemorate Queen Elizabeth II, which you may wish to take part in, this includes, Memorials for flowers in place at Northwich Memorial Court, Ellesmere Port Civic Way, Winsford Wyvern House, and Chester Town Hall or Cathedral West Door.
Also, books of condolence will be open at the following locations:
Chester Town Hall,
Wyvern House Winsford,
Ellesmere Port Civic Way
Northwich Memorial Court.
There is also on on-line book of condolence facility available:
Send a message of condolence | The Royal Family.
Our thoughts are with you all at this time.
Thank you for your continued support.
Mr T Kearns
Headteacher