Odd Socks Day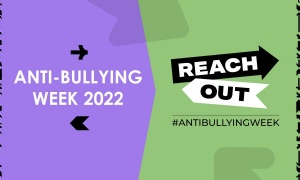 Odd Socks Day is part of Anti-Bullying week and designed to be a fun and positive way to raise awareness of bullying. The day sends an important message that we should all be allowed to be ourselves free from bullying. This year Anti-Bulling week runs from 14th - 18th November. At Queen's Park High School students will have the opportunity to take part in a number of activities during tutor times to think about how bullying affects us, what to do if you're worried about bullying and why it's important that we are all unique. On Friday 18th November in partnership with the Anti-Bullying Alliance, we will also be encouraging students to wear odd socks to celebrate what makes us all unique and spread kindness!
Odd Socks Day 2022 is supported by cBeebies presenter and ABA patron Andy Day and his band 'Andy and the Odd Socks'. It is an opportunity to encourage people to express themselves and celebrate their individuality and what makes us all different!
In 2021 over 5 million children, 1,000s of parents, 100s of workplaces and lots of celebrities and influencers got involved. Even Ant and Dec, Emma Willis, Brian May, Craig David, Sir Mo Farah and Annamarie donning their odd socks!
We're encouraging all students and staff to wear odd socks with the Anti -Bullying Alliance and their patrons on Friday 18th November for Odd Socks Day, so don't miss out highlighting the important issue of bullying in this fun way!
To find out more about please visit: Anti-Bullying Alliance