We're live on Dee Radio!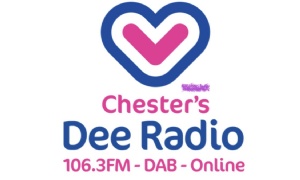 Did you hear Mr Yeoman and Henry's interview with Gavin Matthews on Chester's Dee Radio this morning?
On Tuesday 24th January, Mr Yeoman, Assistant Headteacher and Director of our forthcoming school production, accompanied by Henry, Year 9 student and star of the show, were invited along to chat to Gavin Matthews during his breakfast show on Dee Radio. Their interview was aired live at 10.25am and highlights our school's next major production, Billy Elliot the Musical - one of the most celebrated and award-winning musicals on stage in the West End!
To listen to the full interview, please click on the link below:
Queen's Park High School's production of Billy Elliot the Musical will be performed over four nights from Tuesday 14th February - Friday 17th February 2023, and promises to be a phenomenal show!
To find out more and to book tickets please click on the link below: