English Indoor Rowing Championship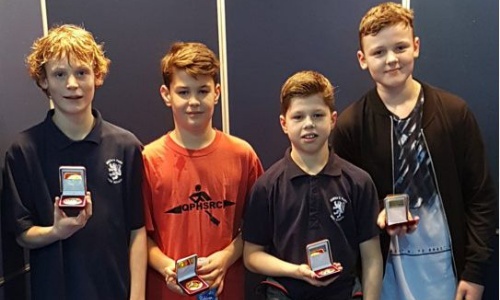 Queen's Park High School gained several medals during the English Indoor Rowing Championships, where rowers of all ages compete against each other on rowing machines at the Velodrome in Manchester.
The Rowing Club entered 27 athletes across most year groups. All athletes competed in individual races and team events, with most gaining personal best times.
Emily Cox - The girls' captain who is in Year 13 competed in the 500m sprint event rowing against adults and achieved a first place gold medal.
The Year 7 team comprising Alf Dougherty, Luke Harris, James Greensmith and Jack Smith put in some extreme effort to take first place after rowing an enormous 3000m, whilst Harrison Kendall-Smith in Year 11 rowed 2000m to come third and beat his personal best time by 10 seconds.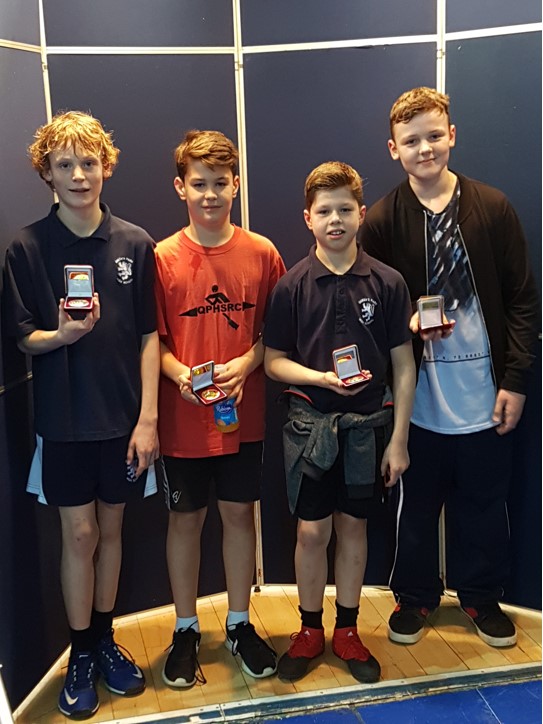 It was a great fun-filled and active day requiring lots of enthusiasm, determination, maximum effort and teamwork across all years – well done to all involved.