School of Rock The Musical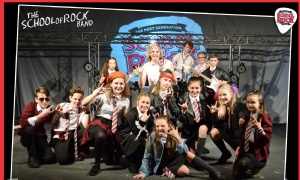 Perhaps one of the most ambitious school productions the school has ever attempted was staged in February. School of Rock is, on paper, a relatively straight forward show to put on. However, this year there was a real focus on the 'extras' that made the entire process itself just as important as the final product.
With support from peripatetic teachers and regular lunch time rehearsals, members of the cast became highly competent on their instruments – some of whom had never even played their instrument before the start of rehearsals in October! The show itself was an absolute triumph in terms of the quality of the performances, both musically and dramatically, that were produced. With a relatively young cast it was incredible to see just how much talent we have here at Queen's Park High and what was even more amazing was the level of dedication and commitment shown by every member of the cast, crew and band.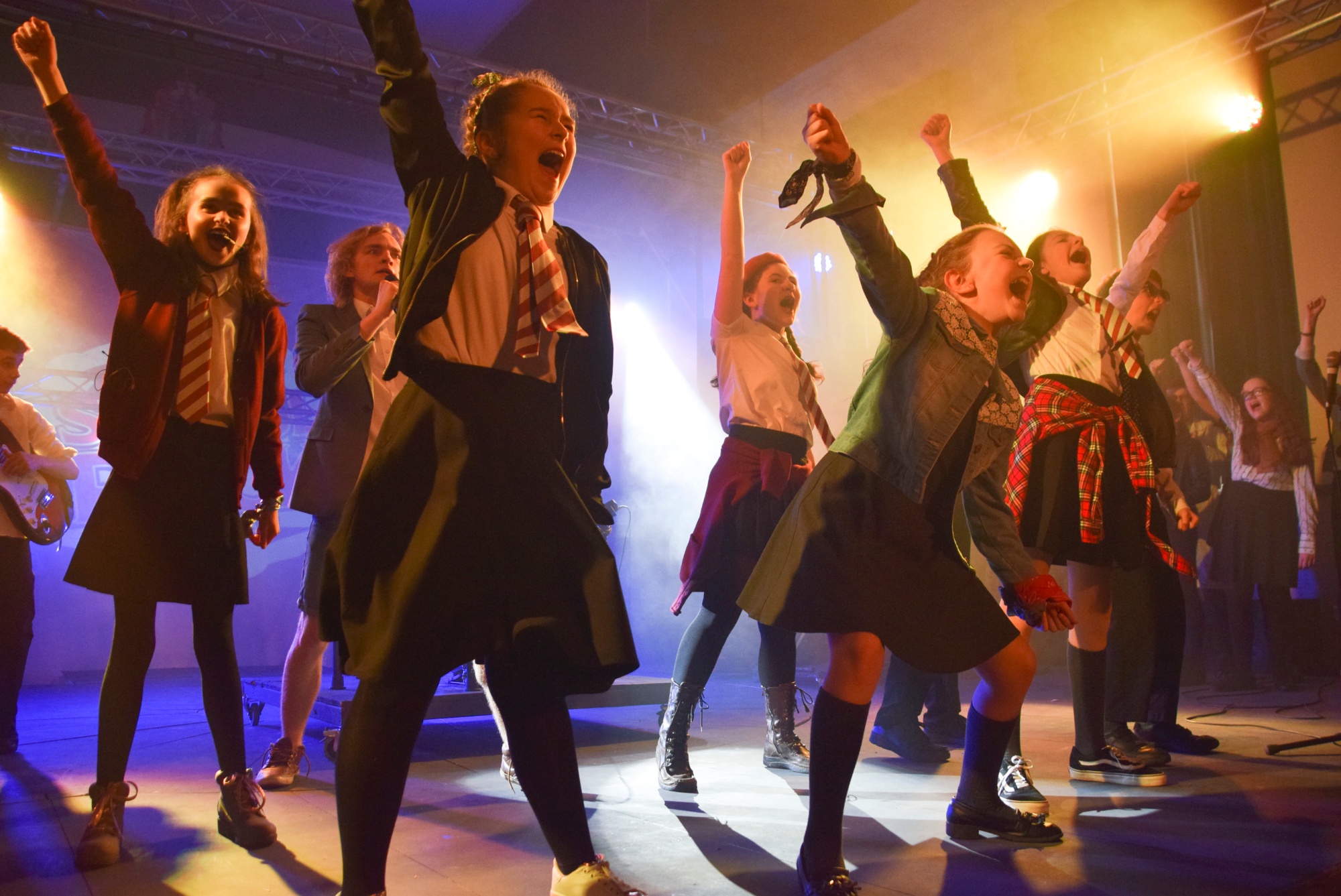 Throughout the process we were visited by members of the West End School of Rock cast with Joel Montague (Mr Spencer/Dewey) leading a 2 hour workshop for our students back in November. This was greatly received and served to inspire all of our cast members to make the show their own. Liam Ramsden who played Dewey in the school version said, 'working with someone as incredible as Joel was totally inspiring. I learnt a lot from him and he certainly helped me to develop my role for our production'. In January we were visited by Tom Abisgold who played Zack in the show in the West End. Tom talked through what life was like for him living in the West End and working with our own Zack - Charlie Dixon – to showcase his guitar solo skills.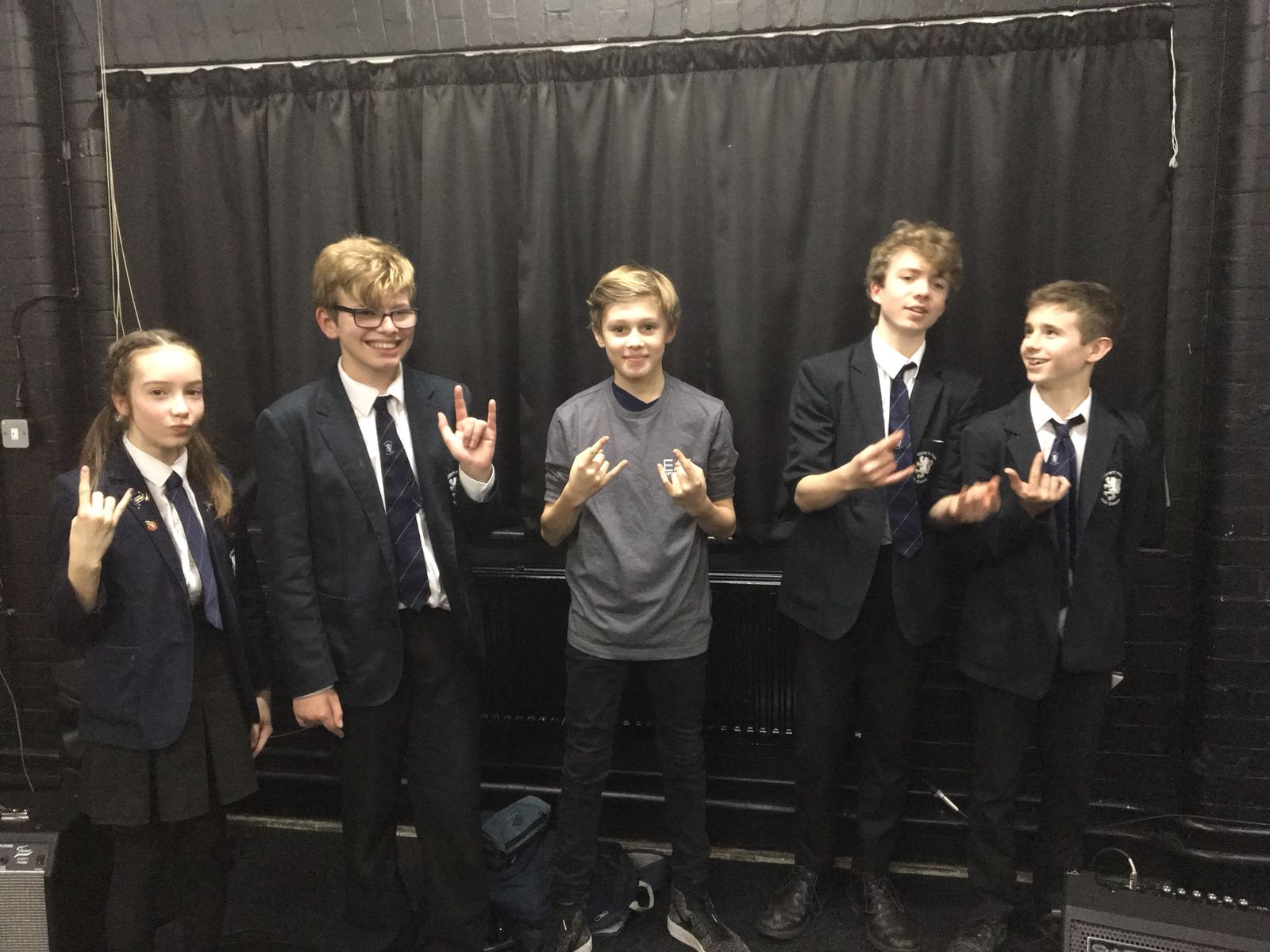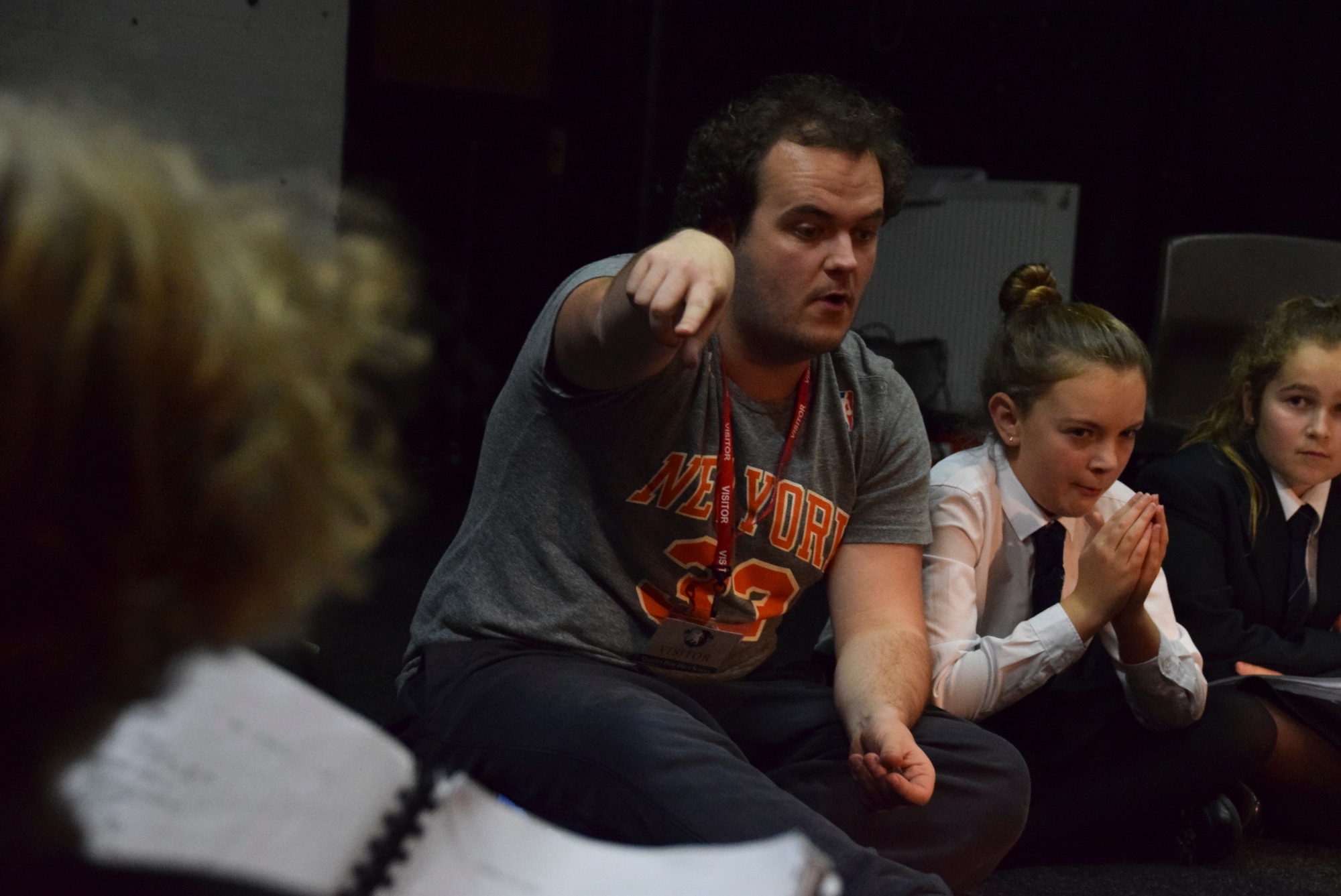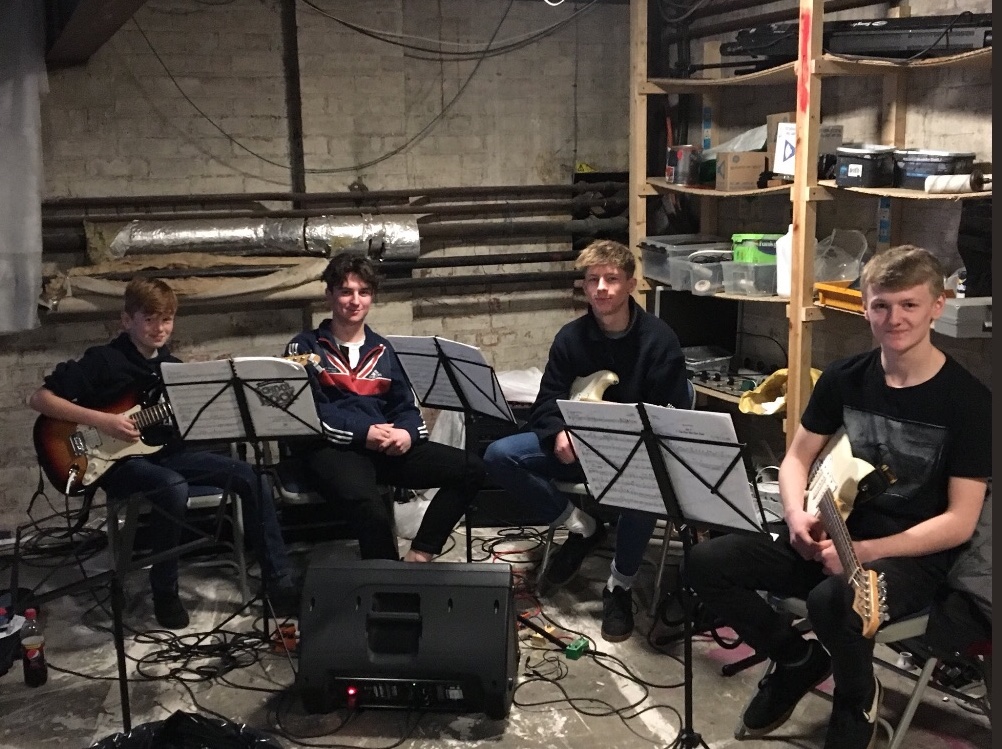 Our own house band was, as it always has been, incredible this year too. Despite being thrown into the orchestra pit (literally harnessing everything that you imagine a 'pit' to be) the band was incredible, drawing on the talent from Years 8 through to Year 13. Three members of the band will be leaving us this year – they have been stalwarts in the orchestration of productions and will be sadly missed!
The show itself was an absolute success performing to over 400 Year 5 children and staff from our feeder primary schools as well as over 700 members of the public over 4 evening shows. Mr Yeoman, Lead Practitioner said,
"It never fails to amaze me just how strong the school community is and how well it comes together to create, support and celebrate the talents of the school. It is a pleasure to work with such incredible members of staff who give up so much of their time to make productions like these possible for our young people."
Reviews and feedback from the show have all been very positive and we are very confident that the impact this show will have had on all involved will be both positive and profound. It was a fantastic celebration of QPHS talent and a shining example of what teamwork can achieve!
To view all the photos from the show please check out our slideshow of images: School of Rock