'All Voices' Concert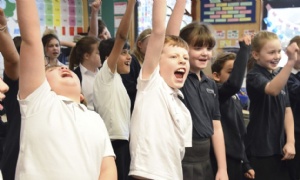 Over 140 children from primary schools across Chester and the QPHS Year 7 choir were in fine singing voice on Thursday 8th March and wowed the audience as they took to the stage to perform in the 'All Voices' concert hosted by Queen's Park High School.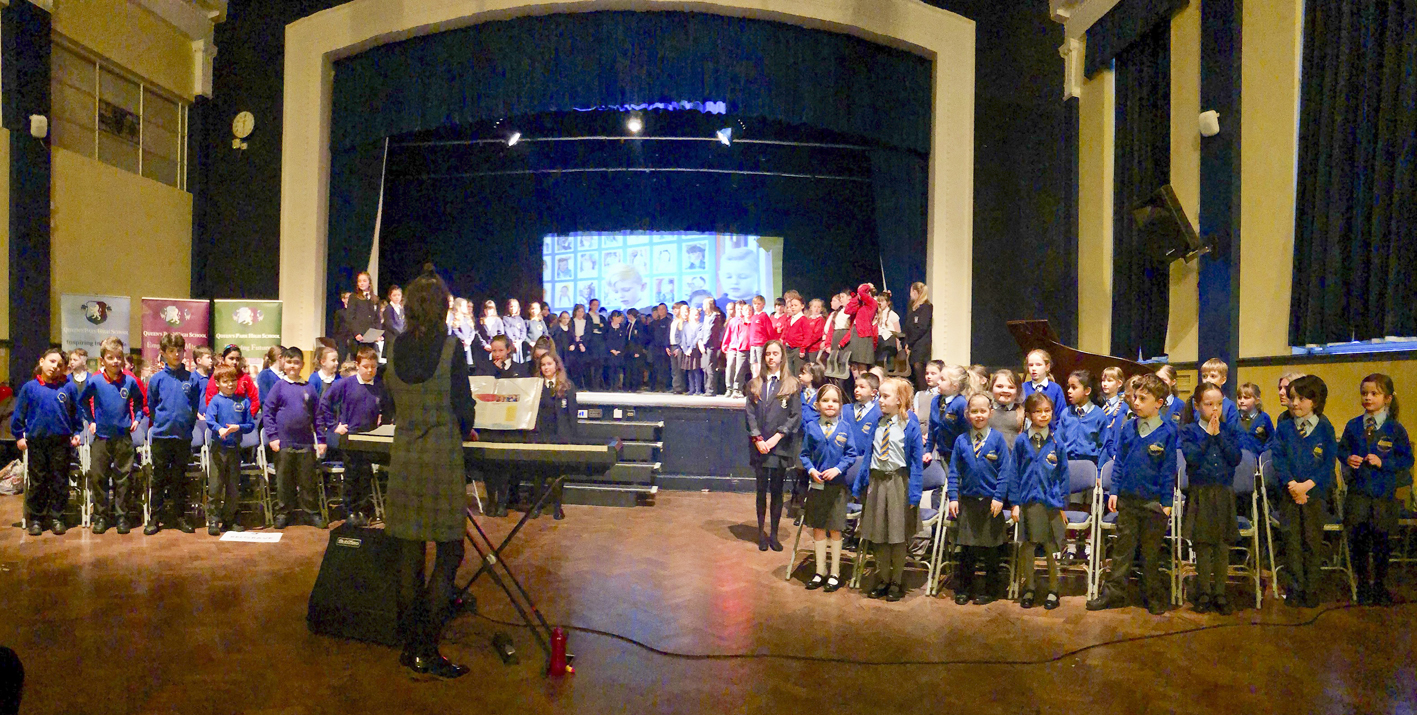 Queen's Park High School was thrilled to present the 'All Voices' concert in collaboration with their partner primary schools. The showcase was held in the main hall on Thursday 8th March and featured songs from around the world, eagerly performed by children from Year 2 to Year 5 across seven primary schools including, Belgrave, Chester Blue Coat, Dodleston C of E, Eccleston C of E, Hoole, C of E, Overleigh St. Mary's and The Arches Community Primary Schools and supported by the Year 7 choir at Queen's Park High School.
Since September, each of the schools have been working with Miss Stanners, Teacher of Music at Queen's Park High School, whose aim was to unite children through the power of song and give them the opportunity to perform in front of a live audience in a professional setting.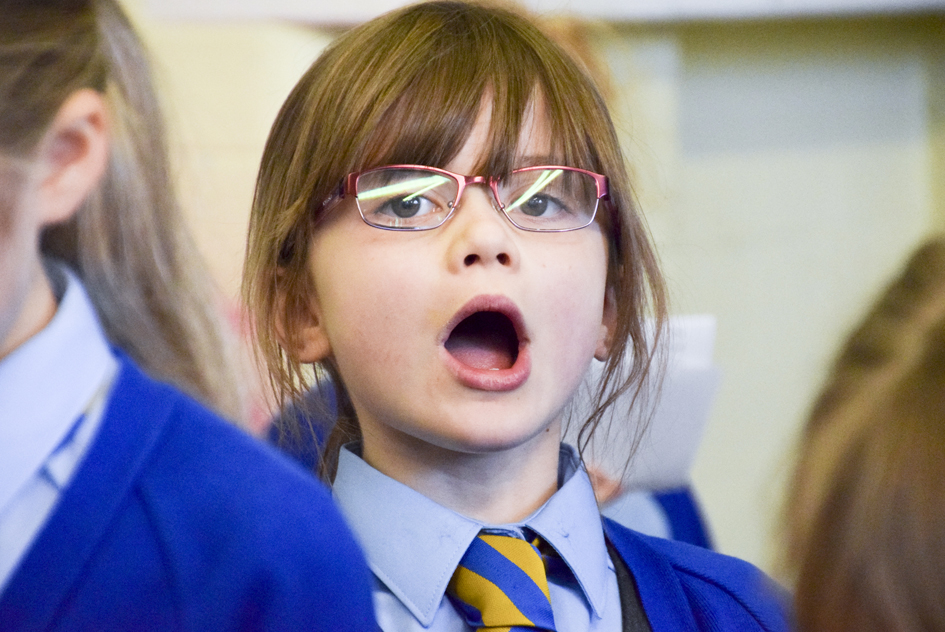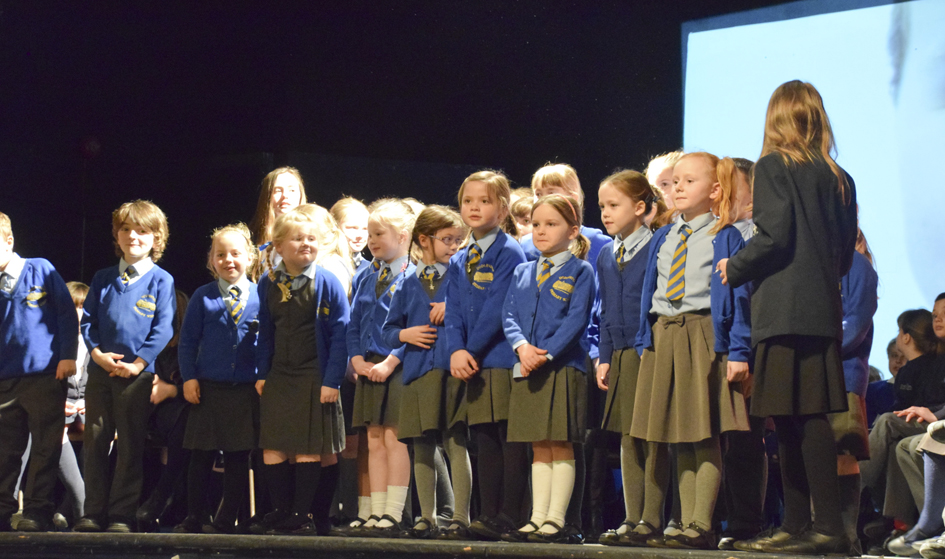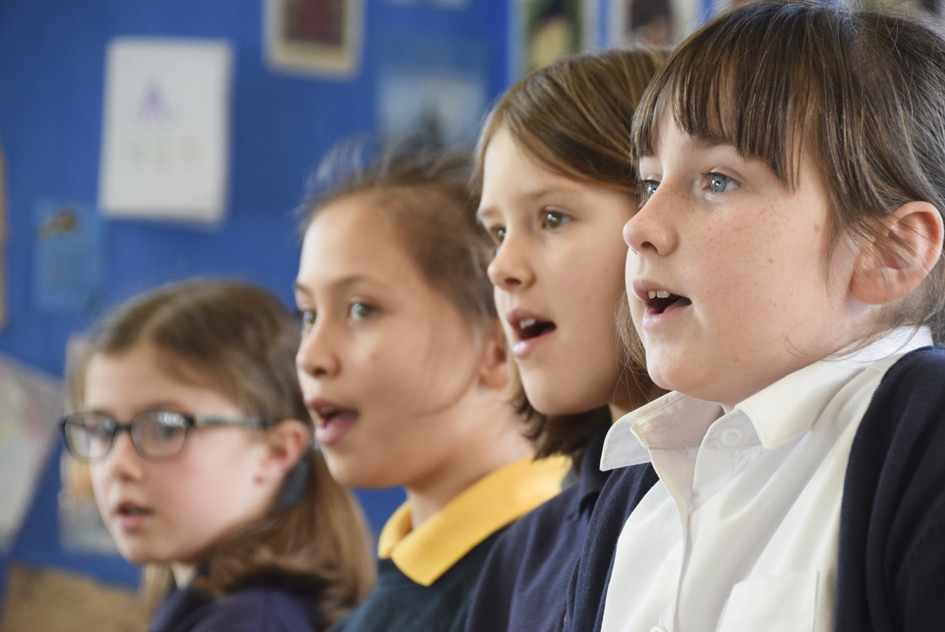 Miss Stanners said,
"A project on this scale was always something I had aspired to do from when I first began teaching. I've always recognised how important it is to instil a love of music from the earliest possible age in order for that to continue into later life. In a day and age when we seem to read more and more about the loss of music in schools, I wanted to be proactive in encouraging the growth of music in schools instead. Music is such an enjoyable and rewarding subject and I believe that everyone should be able to access it. I would like to thank all of the schools, teachers and children who took part for their hard work and enthusiasm in helping make an ambitious plan a reality!"
The children had just three sessions working with Miss Stanners to learn their own song and their part in a group piece which would involve all schools singing together. Each of the solo pieces explored different languages of the world to encourage the idea that anybody can be a part of music and that words and language don't need to be a barrier to that.
On the evening there was a buzz of excitement as 140 primary children prepared for their performances on stage to an eager audience of 260!
Mrs Scanlon, Assistant Headteacher/Primary Liaison said,
"The concert was an amazing showcase of talent, celebrating children's successes and achievements. It has been wonderful to see how music can build links across different age groups and schools.

Thank you for all the enthusiasm and support from the schools, staff, children and their families which has made the evening such a success."