Big Bang Biscuit Finalists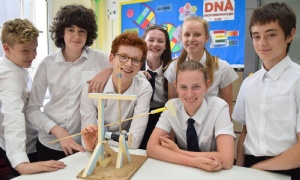 Students set to represent the North West Region at The Big Bang National Finals in Birmingham next year.
Congratulations to our team of Year 9 students who were announced as one of the winners at The Big Bang North West Regional Finals at the Exhibition Centre in Liverpool.
The team which included Beth Henderson Palmer, Kiara Parlevliet, Maddy Lewis, James Fawcett, Adam Thomas, Tyler Gordon and Rory Jones, competed against other schools from around the region hoping to impress the judges with their innovative invention.Our group of eager scientists and engineers have been investigating which biscuit is best to dunk in your tea without it falling apart. To do this students have designed and built a biscuit dunking machine which will systematically dunk the biscuit into the tea. Students are now working on analysing data from their results and creating their own 'invincible biscuit' that is perfect for dunking in your tea. Other inspired projects by our KS3 students included cardboard gliders, flight time for planes and filtering water.
Throughout the year all students have been working hard preparing their projects during after school STEM club ready to share their ideas and wow the judges.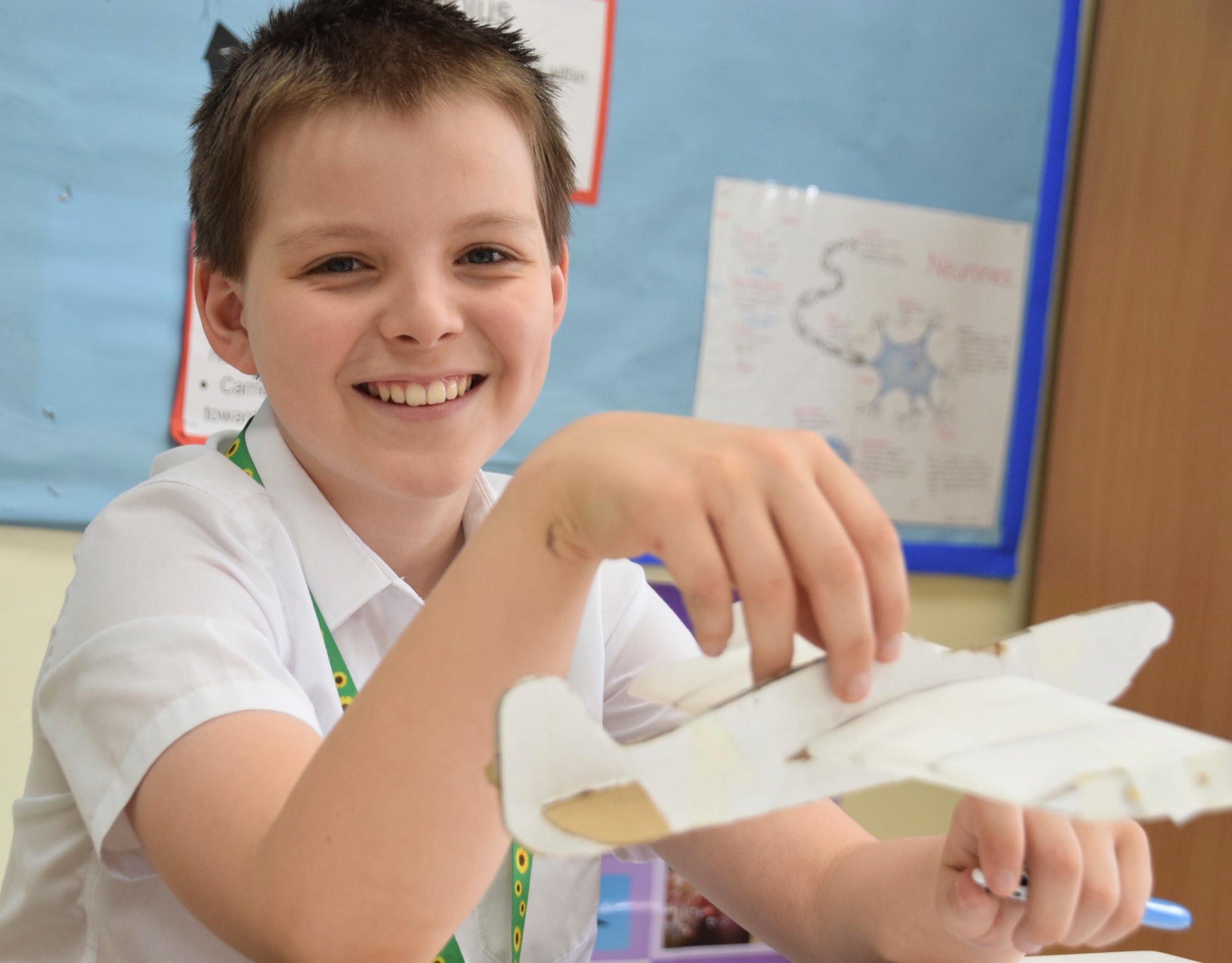 All students showed great team work and presented their ideas with confidence, but it was the novel 'biscuit dunking invention' that caught the judges eye. The team were thrilled to be announced as one of the winners and have since showcased and demonstrated the machine in action to visitors during our Open Evening in September. They are now hard at work refining and developing the project further ready to compete in the national finals next year.
'This is the second consecutive year Queen's Park High School has made it into the Big Bang National final and this is testament to the hard work, creativity and dedication of our students.'

Finola Sutton, Achievement Leader for Science & STEM club co-ordinator