Children in Need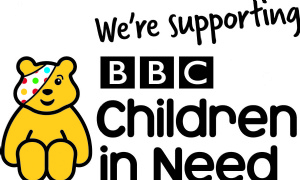 Calling all QPHS students: bring in your £1 donations to dress in your own clothes on Friday 16th November and support Children in Need 2018
Friday 16th November will be a non-school uniform day for all students at QPHS in support of Children in Need. Students will be allowed to wear their own clothes in exchange for a donation of £1.
Please can you ensure clothing is appropriate for school and you adhere to the dress code guidance below:
Clothing should be 'smart casual' and the following are not deemed to be appropriate for school:
Revealing tops or skirts
Hot pants (short shorts – including with tights)
Bare midriffs
Offensive slogans
Hoods, caps or hats worn inside school
Jewellery other than a pair of studs and a watch (as per normal jewellery rules)
All monies raised will go towards this very worthy cause so let's try and raise as much money as we can!