QPHS Run for Cancer - Music Quiz
Come & join our family music quiz on Friday 13th September and help us raise money for Clatterbridge & Marsden Cancer Charities.
Following our success in 2018, six of our teaching staff (Mr Johnson, Mrs Cutler, Mrs Cogger, Mrs Tonon, Miss Hunter and Mr Taylor) are again participating in the Equinox 24 hour race on 21st and 22nd September. They will be running 10km laps in a continuous relay around the grounds of Belvoir Castle in Leicestershire from midday Saturday until midday Sunday in order to raise money for cancer charities.
As part of this fundraising, we are organising another family music quiz that will take place at the school, the week before, on Friday 13th September from 7pm.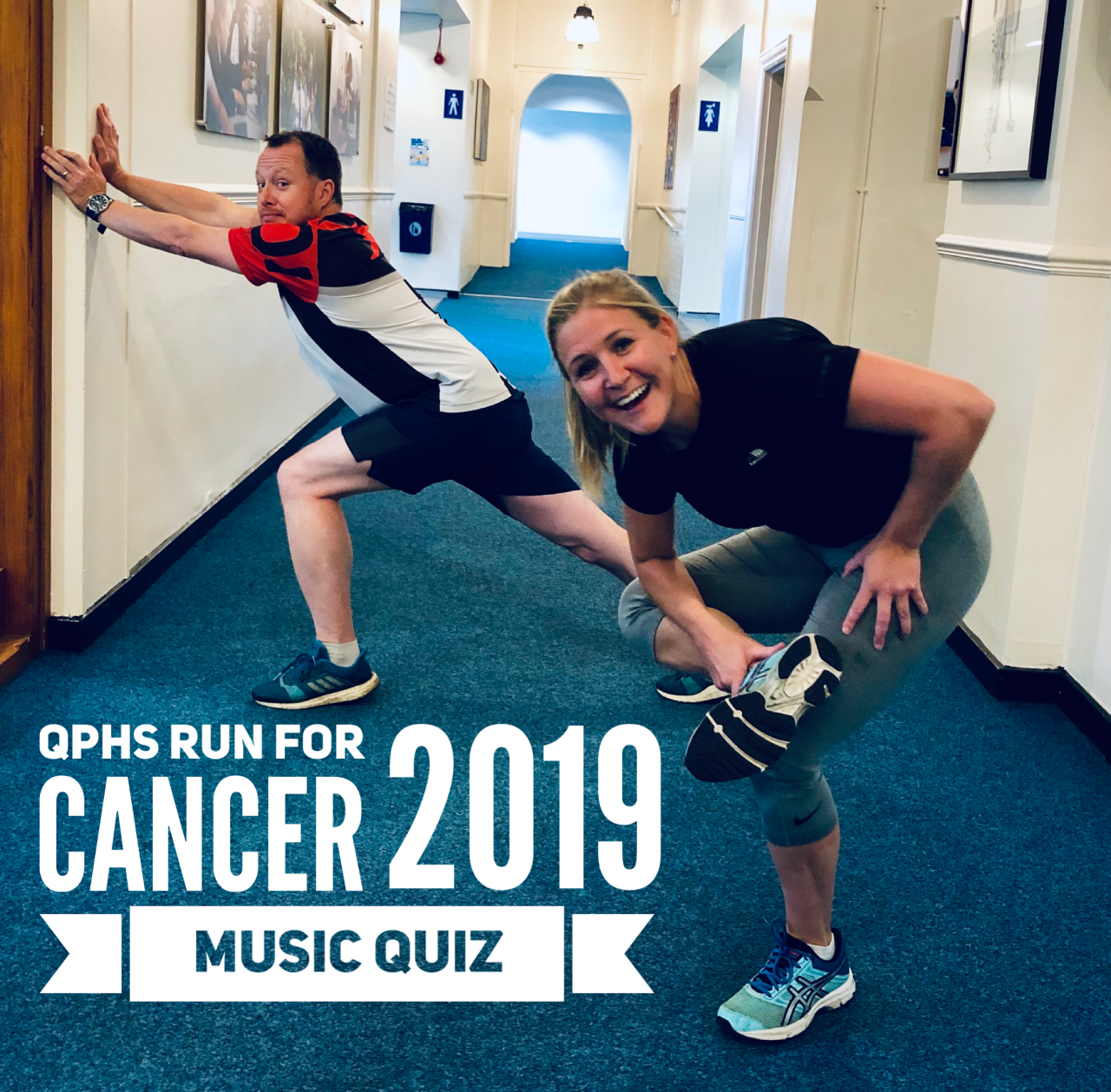 The quiz is aimed at both adults and children and will give everyone a chance to test their musical knowledge from the sixties up until the present day. There will be a raffle on the evening and the PTA will run a bar that will be serving drinks and snacks. All the money raised will go to the QPHS Run for Cancer charities.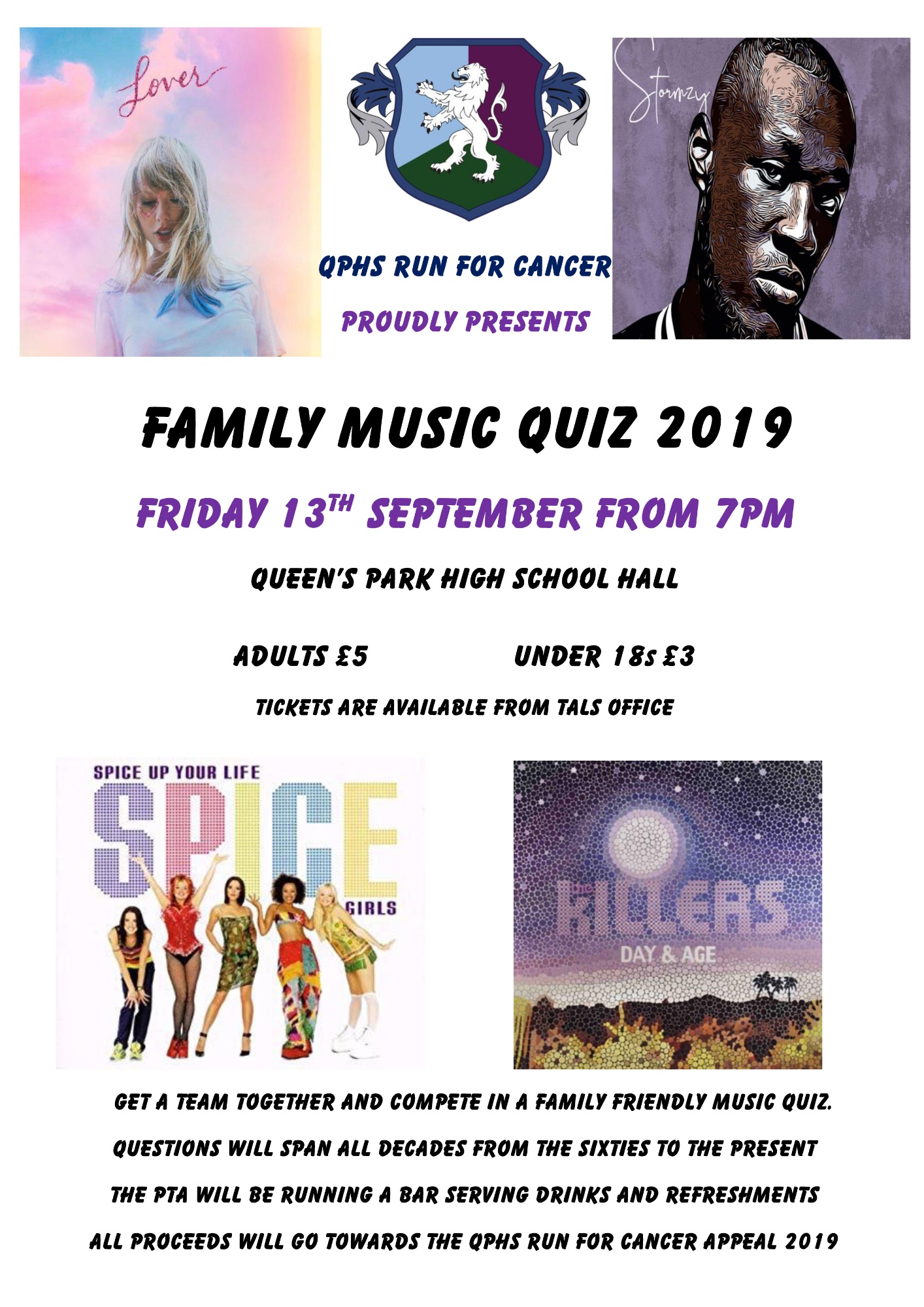 We anticipate that this event will be extremely popular, so advise that tickets are purchased in advance. Adult tickets cost £5 each and under 18s cost £3 each.
If you are unable to attend the quiz, but would like to sponsor the staff who are running, a fund raising page on the Just Giving website under the name Queen's Park High School Run for Cancer 2019 has been set up (link below):
If you are able to provide any prizes for the raffle on the night of the quiz, please send these into school for the attention of Mr Johnson.
We hope you are able to support this very worthy cause.