Governors
We are delighted to inform you that Ben McGrath has been appointed as the new Parent Governor at Queen's Park High School.
Ben has an extensive background working within education and will bring with him a solid background in supporting educational achievement in our school. Further to this, Ben also has extensive knowledge of safeguarding and student welfare. Ben currently works with schools across the country to support safeguarding agendas and is knowledgeable in areas such as 'Prevent' and cyberbullying'. As part of the role, Ben hopes to make an active and positive contribution to school life.
Ben lives locally and has a son who attends the school.
Welcome from the Chair of Governors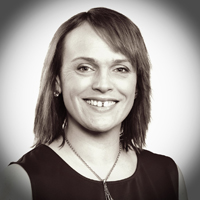 As Chair of Governors I am delighted to be leading our Governing Body to work together with the school to provide outstanding education for our students. Queen's Park High School is continuously working to improve education for all students, giving them access to the opportunities they deserve. As part of the Christleton Learning Trust our school continues to develop and grow to support all students and their learning journey.
As the Chair of Governors I am focused on giving the Governing Body a clear lead and direction, ensuring that the governors work as an effective team and understand their accountability and the part they play in the strategic leadership of the school and in driving school improvement. I am very passionate about the team we have leading the school, and indeed the dedication, expertise and heart they put into their every day.
Governors are appointed to ensure that objectives are met and that planning for the future is both visionary and realistic. We are here to support and encourage the Headteacher and all school personnel so that students have access to an enriched education.
I am available to parents for any matter relating to the school, once you have discussed it with the Head teacher, and I am sure any one of the Governors would be happy to provide any information you may need or to discuss any issues you may have. Parents and Governors have key roles in helping Queen's Park High School achieve high standards for all our children both now, and for future generations.
We are proud of the whole school community, and the way we work together. Thank you for your interest and support.
Yours sincerely,
Kayte Parlevliet
Chair of Governors
governors' vision statement 2015-18
For Queen's Park High School to be, "A thriving school that unlocks the potential of all."

GOVERNORS' VISION STATEMENT
To achieve this we will:
have high expectations of our students and staff
provide a stimulating curriculum which meets individual needs
promote pride in our students and the school
work in partnership with parents, carers and the wider community
create a safe and happy environment
develop strong leadership throughout the school
grow the reputation of the school
equip students for life after school and future success
As Chair of Governors I am delighted to be leading our Governing Body to work together with the school to provide outstanding education for our students.
The Governing Body at Queen's Park High School consists of 11 Governors, including the Headteacher, one staff member, two parent governors and up to seven co-opted governors.
The Headteacher can choose whether or not to be a Governor at their school
Parent Governors have a child at the school and are elected by other parents
Staff Governors are either teachers or support staff at the school and are elected by their colleagues
Co-opted Governors are appointed by other Governors as representatives of the wider local community, as business representatives, or because of particular skills they can bring to the Governing Body
The term of office of a Governor is four years, but there is nothing to stop Governors resigning within the four years.
If you are interested in becoming a Governor or would like to get in touch, please contact:-
Kay Gresty, Clerk to Governors.
Tel: 01244 981502
Email: govs@qphs.co.uk