Independent Training Providers
What is an Independent Training Provider ?
Independent Training Providers (ITPs) provide vocational education and training to young people and adults. They are also sometimes referred to as 'independent learning providers' or 'private training providers'.
ITPs are an important part of the Further Education (FE) sector, training, teaching and developing the skills of individuals in every corner of the UK to support social mobility and economic productivity.
ITPs are distinct from other types of Further Education provider such as Colleges in that they are not run or directly controlled by the state – they are 'independent'. However, much of their work is funded and regulated by government agencies including Ofsted inspections in the same ways as the rest of the Further Education sector.
Most ITPs are companies (profit or non-profit) and some are in the third sector. ITPs are diverse.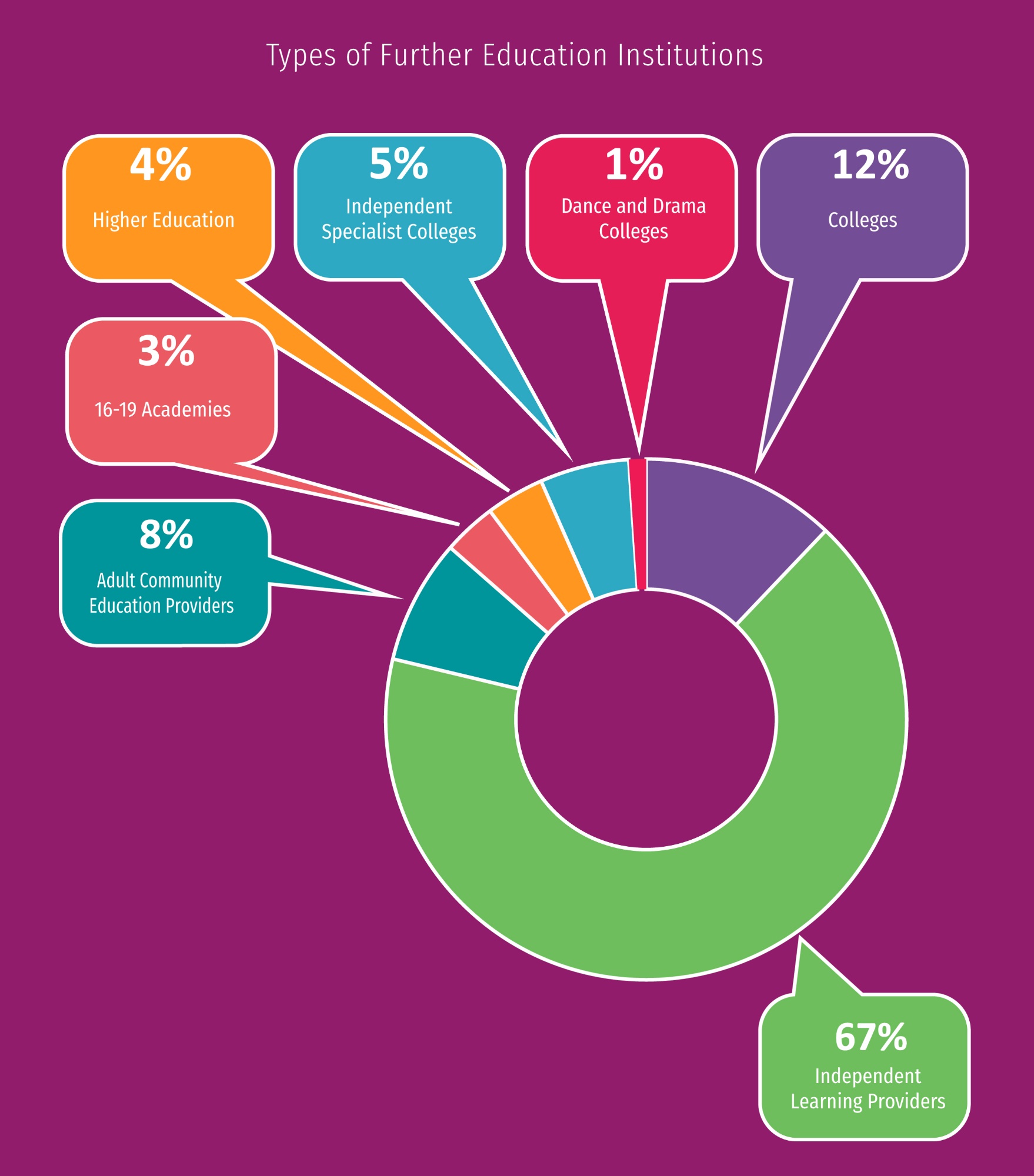 You can find ITPs located behind or above high streets or in business parks in most towns and cities right across the country. Learning and training is done in classrooms on the ITP's premises, in workplaces or usually a mix of both.