Rowing Club
About Us
Queen's Park High School is one of only four state schools in the country to be able to boast to having its own Boat House which was founded back in 1946 when the school was Chester City Grammar School. The existing boathouse was built in 1971 and is located nearby on the picturesque River Dee. Our rowers compete very successfully at local, regional and national levels and are fantastic ambassadors for the school.
Over the years we have had many successful rowers achieve international standard and some even gone to compete in the Olympics, with the club growing more and more each year we hope to continue achieving these fantastic results!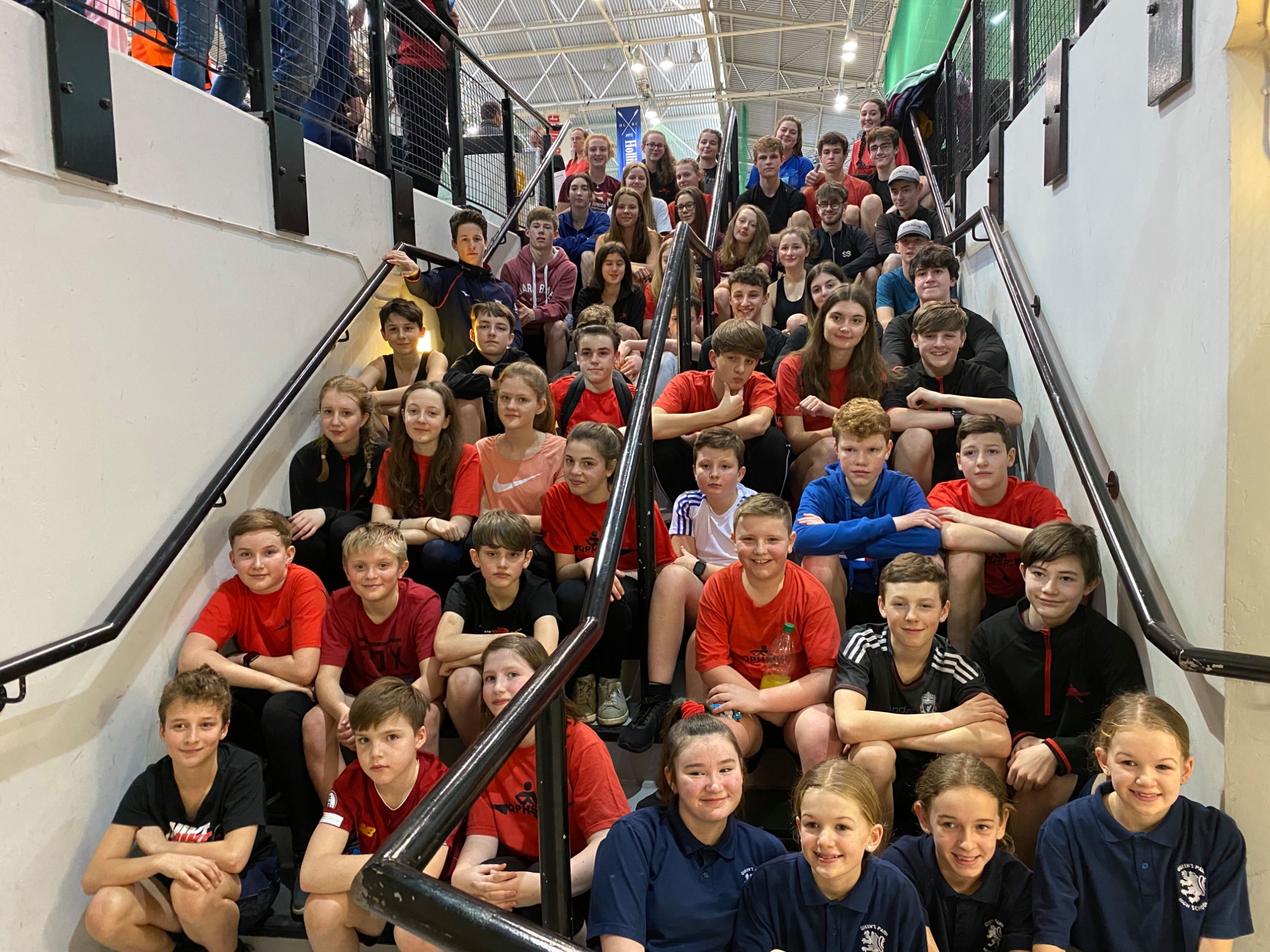 The club is run solely by volunteers, most of whom are parents of present and past club members; taking up roles such as coaching, administration and general support.
We are very proud of QPHS Rowing Club chairman, Richard Cox, who was named winner of the Regional Volunteer of the Year award for the North West in 2017 by British Rowing in recognition of his significant contribution to the sport.
Read More
The club offers 'Learn to Row' programs for Year 7, leading into competitive rowing from Year 8 to sixth form. For those students in Year 10 and above who want to continue rowing in a more relaxed setting, we offer recreational rowing weekly.
ALUMNI
Although Queen's Park is only a small club, they have outstanding alumni, dating back to the 80s and 90s. For example, Emma Holman, who won the WJ16 1x at British championships in 1988, won at Henley Women's Regatta in a composite coxed four and raced in the first GB women's 8+ at the Junior Worlds in Milan.
Arguably the best athlete to come out of Queen's Park is Jane Saunders. Saunders was coached by one of the best junior coaches in the UK, Andy Turner, who took charge as Head Coach in September 1993. The Regatta season of 1994 is where Jane came into her own in the junior rowing world, winning gold at National Schools' in the WJ16 1x and later that year racing at Coupe de la Jeunesse, where she represented GB in a composite double and won gold as a J16. To complete Jane's extravagant junior career, she went on to win a gold and bronze at her last National Championships; a gold medal in the coxless quad and a bronze in the single. In 1997 she competed in the lightweight women's Boat Race, eventually coming out on top.
At Queen's Park, rowing seems to run in the family, as seen in Jane's sister Katie Saunders, who in 1998 won gold in the WJ15 1x at the British Championships. Later, as a J16 she formed part of a composite Quad that won a silver medal at the British Championships, and finally represented GB at Coupe de la Jeunesse in the quad, which won a silver medal. Queen's Park managed to get their first boat qualified for Henley Royal Regatta in 1998. The crew of Dale Ellis, Simon Speed, Richard Saunders and John Macdonald would represent Queen's in the Fawley Challenge Cup.
The most recent outstanding alumni caught the circuit's eyes as J14s in a quad consisting of Leon Langmead, Chris McCartney, Craig Roberts, Alex Thomas and cox, Dan Wallace. In 2011 these boys won a gold medal at the junior sculling head, achieving an outstanding 1st place at the inter-regional regatta, unfortunately, got the 4th place at National Schools' but bounced back with a silver medal at the National Championships. In 2012, Leon's older brother, Joel Langmead and teammate Alex Blain managed to achieve a top 10 place at the Junior GB Trials and attended the J16 GB camp later in the year.
Junior Rowing News
Rowing Enquiries
For further information, including any enquiries about joining the rowing club,
please email: rowing@qphs.co.uk
If you would like to keep up to date with all our current news please follow us:
How To Find Us:
Address:
Lower Park Road
Chester
CH4 7BB