Uniformed Protective Services (UPS)
Level 3 BTEC Extended Diploma in Uniformed Protective Services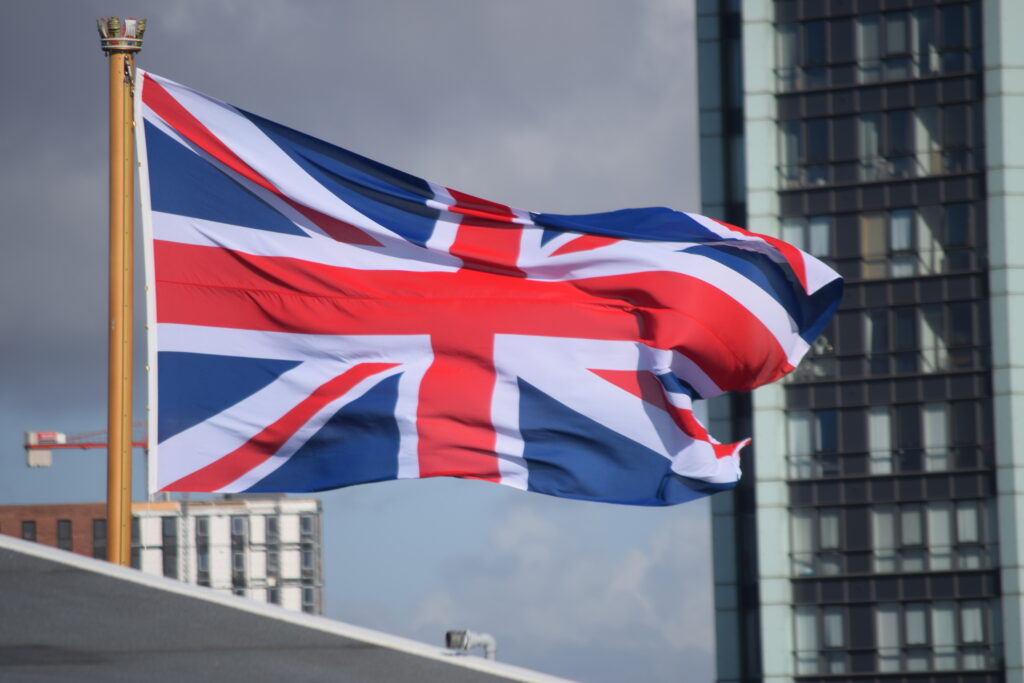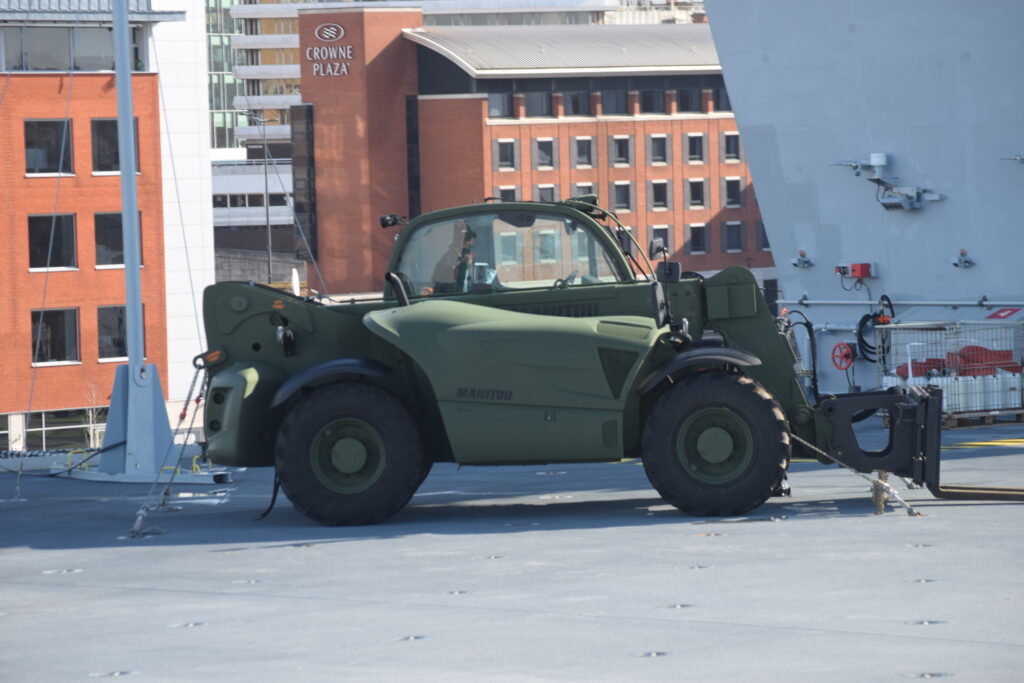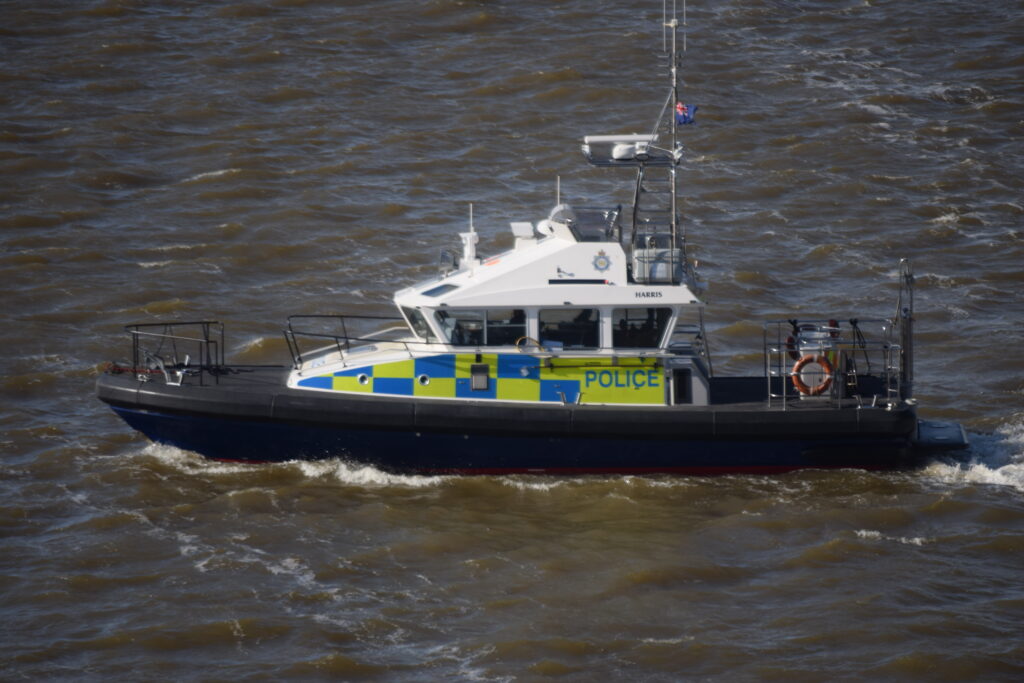 Overview
Uniformed Protective Services was launched in 2017 as a bespoke academic and personal development programme designed for those aged 14-19 years, interested in a career in one of the many protective services in the UK, such as Armed Forces, Emergency Services, Prison Services and Border Control and Security Agencies.
Our programmes provide our recruits with a nationally recognised qualification as well as the knowledge, leadership skills and physical & mental robustness that support them while joining the Uniformed Protective Services, whether gaining employment, apprenticeships or moving on to study at university.
Director Mr Sam Taylor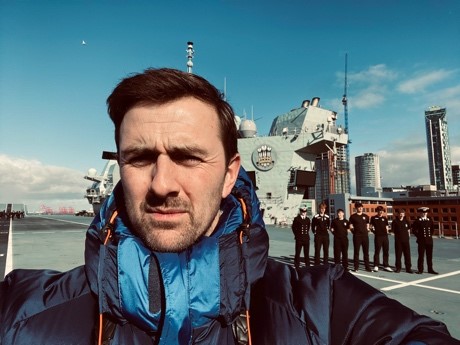 The profile picture gives an insight into the many experiences you will gain during this course. The photo shows a number of our students standing on the flight deck of an aircraft carrier that was docked in Liverpool for a short period of time. At UPS, we aim to give not only the qualifications required but also the life experiences to progress successfully. This is a unique opportunity to work in a small class size which ensures a much more personal and tailored method of learning.
Qualification offered
BTEC Level 3 Extended Diploma in Uniformed Protective Services (equivalent to three A-Levels)
At Uniformed Services Services we ensure that upon completion, all recruits are fully prepared for all progression options either academic or employment. We achieve this through the delivery of a bespoke three-part programme.
Units covered: Citizenship and Diversity, Psychology, Physical Preparation, Teamwork & Leadership, Government & Politics, Sociology, Emergency Incidents, Media, Sociology, Expedition, Personal Fitness, Criminology and Personal Development
GCSE or Functional Skills English and Maths (if required)
Health & Fitness
Fitness Testing, Stress and Mental Health, Sports, Adventurous Activities, Endurance Training, Strength and Conditioning, Personal Hygiene, Physical injury prevention, Nutrition, Sleep and Substance Misuse plus much more…
careers & Personal development
Careers and Employment, Duke of Edinburgh Gold, STEM, Personal Values, British Army Look at Life Residential, Royal Marines Look at Life Residential, Educational Visits, First Aid and Emergency Care, Effective Communication, Service Entrance Test, Fieldcraft and Map Reading and Navigation plus much more…
progression routes
It is our goal at Uniformed Protective Services to put all our recruits in the unique position of being fully prepared academically, physically and mentally to join the protective services on completion of the programme, or to progress onto employment, apprenticeship or university…
University Progression
BA (Hons) in Criminology
BSc (Hons) in Fire and Rescue
BA (Hons) in Social Work
BA (Hons) in Sociology
BA (Hons) in Public Services
BA (Hons) in Policing
LLB (Hons) in Law
Employment of Apprenticeship
Police Force
Fire Services
British Army
Royal Navy and Royal Marines
Royal Air Force
HM Prison and Probation Service
U.K Border Force and Maritime and Coastguard Agency
Where can this programme take me?
Our programme offers a nationally recognised qualification that will allow you to progress to further or higher education, employment or apprenticeships. Our bespoke Fitness and Health and Careers and Personal Development phases ensure that you have the physical ability, mental skills and personal attributes to excel in whatever your future career aspirations are.
Here are some examples of the types of Uniformed Protective Services that our recruits typically join:
Police, Fire, Ambulance Service, British Army, Royal Navy, Royal Marines, Royal Air Force, HM Prison and Probation Service, HM Revenue and Customs, Border Force, Maritime and Coastguard Agency, Royal National Lifeboats Institute, Mountain Rescue Service.
Here are some example of the types of university courses that our recruits typically progress onto:
BA (Hons) Public Service, BA (Hons) Policing Studies, BSc (Hons) Psychosocial Analysis of Offending Behaviour, BSc (Hons) Community Policing and Criminal Investigation, BSc (Hons) Cybersecurity, BSc (Hons) Policing and Criminal Investigation.
UPS Uniform
All students enroled on the UPS course are expected to have a high standard of personal appearance. Students have a mandatory classroom & sports uniform which can be purchased from Macron Sports Hub.
The uniform package costs £162 and includes:
3 x T-shirts
2 x Shorts
2 x Track Pant (mens/ladies fit)
1 x Zip Hoodie
1 x 1/4 Zip Top
There are additional pieces that can also be purchased if students wish, however, all students must have the UPS uniform pack specified above.
To order your UPS uniform, please click on the link below:
If you have any issues with purchasing uniform, or need to wait for a financial assistance such as a bursary to complete the purchase, please do not hesitate to let a member of the team know privately and we will do our best to assist you.
Frequently Asked Questions (FAQs)
What is the entry criteria?
The first thing we are after at the Uniformed Protective Services is the right individual. This comes in all different forms, but the basic requirements are: commitment, grit, sense of humour and a willingness to 'have a go'.
You will be expected to engage in all classroom and practical-based activities. If you are enroled on the Level 3 Extended Diploma you will be required to support the school staff to assist staff through weekly duties in breakfast club and lunchtime.
For our Level 3 Programmes you will need:
5 GCSEs (including English and Maths) or equivalents
Complete PSA Assessment Centre and Interview
What is included the 'Assessment Centre'?
Welcome Brief and Icebreakers
Fitness Assessment
Teamwork Activity
Programme Introduction
Please know that you CANNOT fail the assessment day. This is an opportunity for you to meet fellow applicants, the staff and have a brief taste of the types of things you will do on our programmes.
What if I am not very fit?
You do not have to be! You will do regular exercise, sports and adventurous activities on our programmes so you will naturally get fitter over time. If you wish to join, The Royal Marines, Parachute Regiment or Armed Police etc, there is going to be a requirement for you to have high levels of fitness when you finish. The staff are very experienced and we will make sure that fitness is tailored to fit individual needs and future career aspirations.
How many days a week will I be in?
For post 16 students, you will be in for at least FOUR days per week, with a full day off where you will be expected to engage in volunteering, community engagement or employment.
What if I'm not sure if I want to join a Protective Service yet?
Having some interest in joining a Uniformed Protective Service will certainly be an advantage as the programme coursework, activities, trips, visits and residentials are structured around the protective services. However, this should not prevent you from joining a programme. The uniqueness of this programme is that we will prepare you to join the Protective Services, move onto further education or apprenticeship. The skills you learn on our programmes are transferable to whatever you decide to do at the end of the programme.
What are the costs of doing the course?
The course is free for all recruits, so don't worry about that. The only cost on the course will be for uniform (visit UPS uniform), equipment and trips/visits but these will be explained to you during your induction as costs will vary.
Example of some costs:
Four-day work experience residential with the British Army including accommodation and food = £0
Visit Police or Fire HQ, Army/Navy/RAF Base = £0
Day hillwalking in North Wales = £0
3 x 1 hour sessions of Kayaking = £20/30
Duke of Edinburgh Gold = £300+
Apply now for your place

Further Information
For further information about the course, please download the APST Information Brochure at the bottom of this page or you can contact: Sam Taylor, UPS Director via email: staylor@apsteducation.co.uk or Mrs V Prydden, Head of Sixth Form at Queen's Park High School via email: 6thform@qphs.co.uk Tel: 01244 257088.