Virtual Open Evening 2020
Welcome to Queen's Park High School's Virtual Open Evening 2020
Please click Virtual Open Evening or on the image below to access our live stream from our Virtual Open Evening which took place on Thursday 17th September 2020.
For information on accessing Microsoft Teams see 'How to Access' below.
Due to audio technical difficulties, please start the live stream at 1min 45secs
Thank you for joining us

Unfortunately due to the pandemic and government guidance, we were unable to host our normal Open Evening this year, so we hope you can enjoy this recording and our online faculty and subject videos from which you will still be able to meet our staff and students plus explore many of the engaging activities taking place in a range of subject areas around the school.
In the purple menu 'In This Section' on the right hand side of this page there is a link to all the videos of each faculty area, the Open Evening Quiz and Prize Draw Please note the closing date for all entries is Monday 21st September.
If you are using a smart phone, you will need to download the Microsoft Teams free app or access it on your computer to watch the event.
How it works:
Click below to download Microsoft Teams from the Apple App Store or Google Play Store
We are delighted to be able to share a flavour of school life at Queen's Park High School with you and your family.
Apply Now!
There is already a high demand for places in Year 7 for September 2021. To avoid disappointment and to help to secure your place, please ensure Queen's Park High School is selected as your 1st choice on the application form and submit before the deadline of 31st October 2020.
To find out more on how to apply for a place at Queen's Park High School, please click on the image or link below: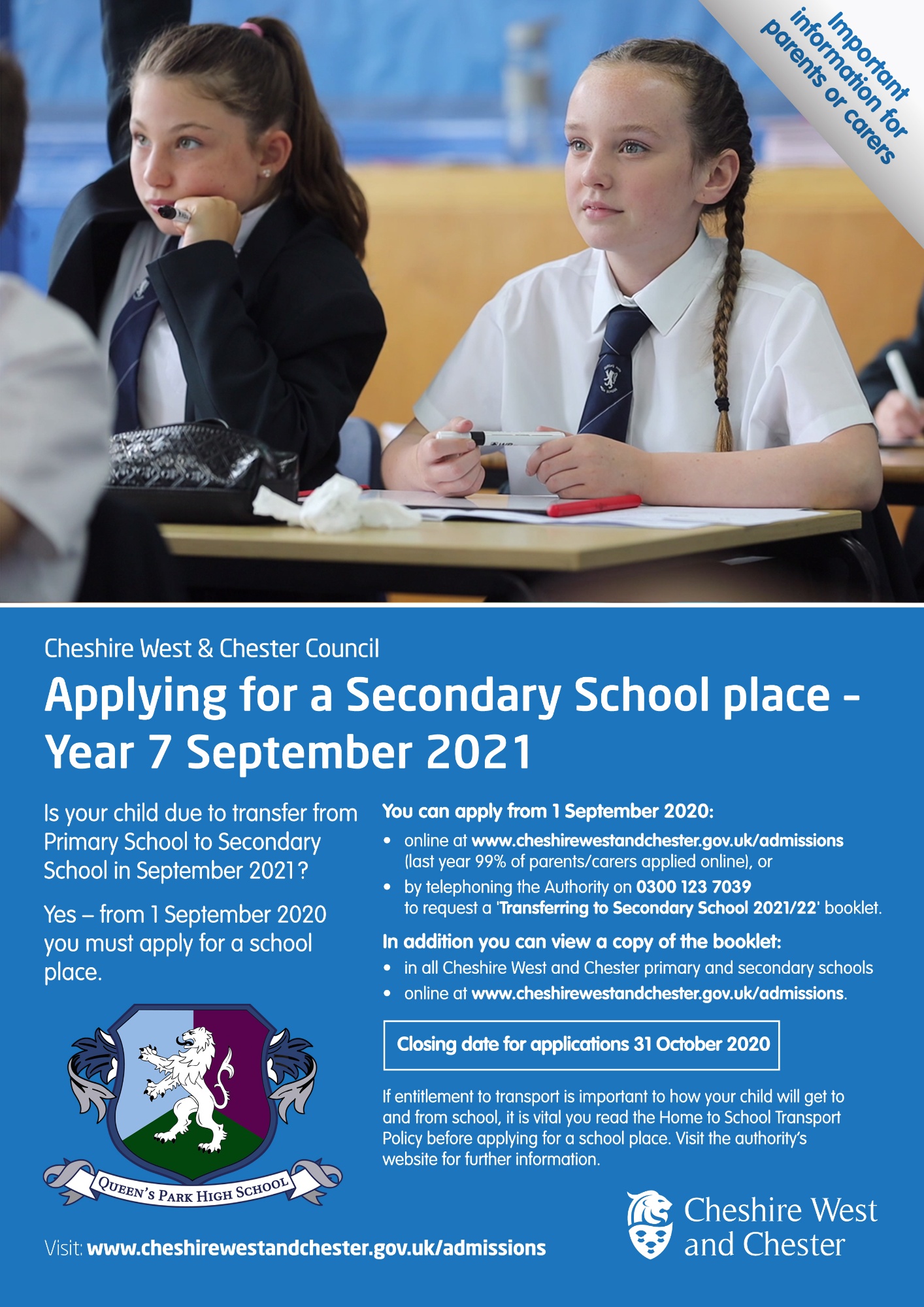 Keep up to date with all our news & events:
You can also follow us on: