Practise what you Teach!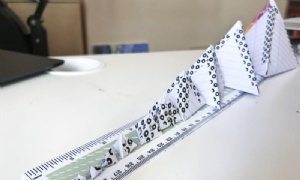 Mathematical concepts 'square' rooted in pyramids!
Staff and students at Queen's Park High School are put to the tetrahedron test and get creative to inspire innovative ways of teaching and learning maths.
On Tuesday 9th February, the maths department welcomed Angela Gould, a lecturer on the PGCE maths course at Manchester University, for some virtual training on strategies to make fractions and ratios more engaging in the classroom.
Angela demonstrated how it was possible to make a series of tetrahedrons (triangle-based pyramids) using two pieces of A4 paper. Now for the maths. . .
The premise is based on the ratio between the shorter and longer sides of a piece of A4 paper being in the ratio 1 to the square root of 2 (this is true for all standard sizes of paper e.g. A5, A6, A3, A2, A1, A0).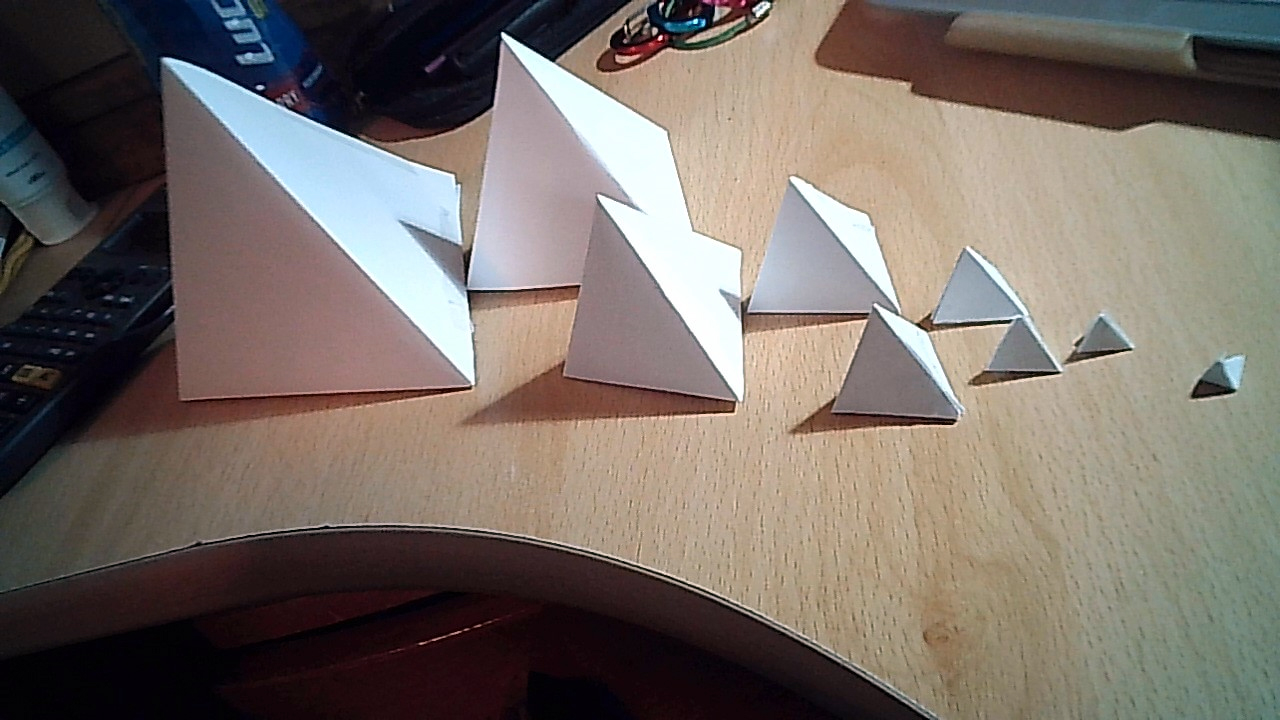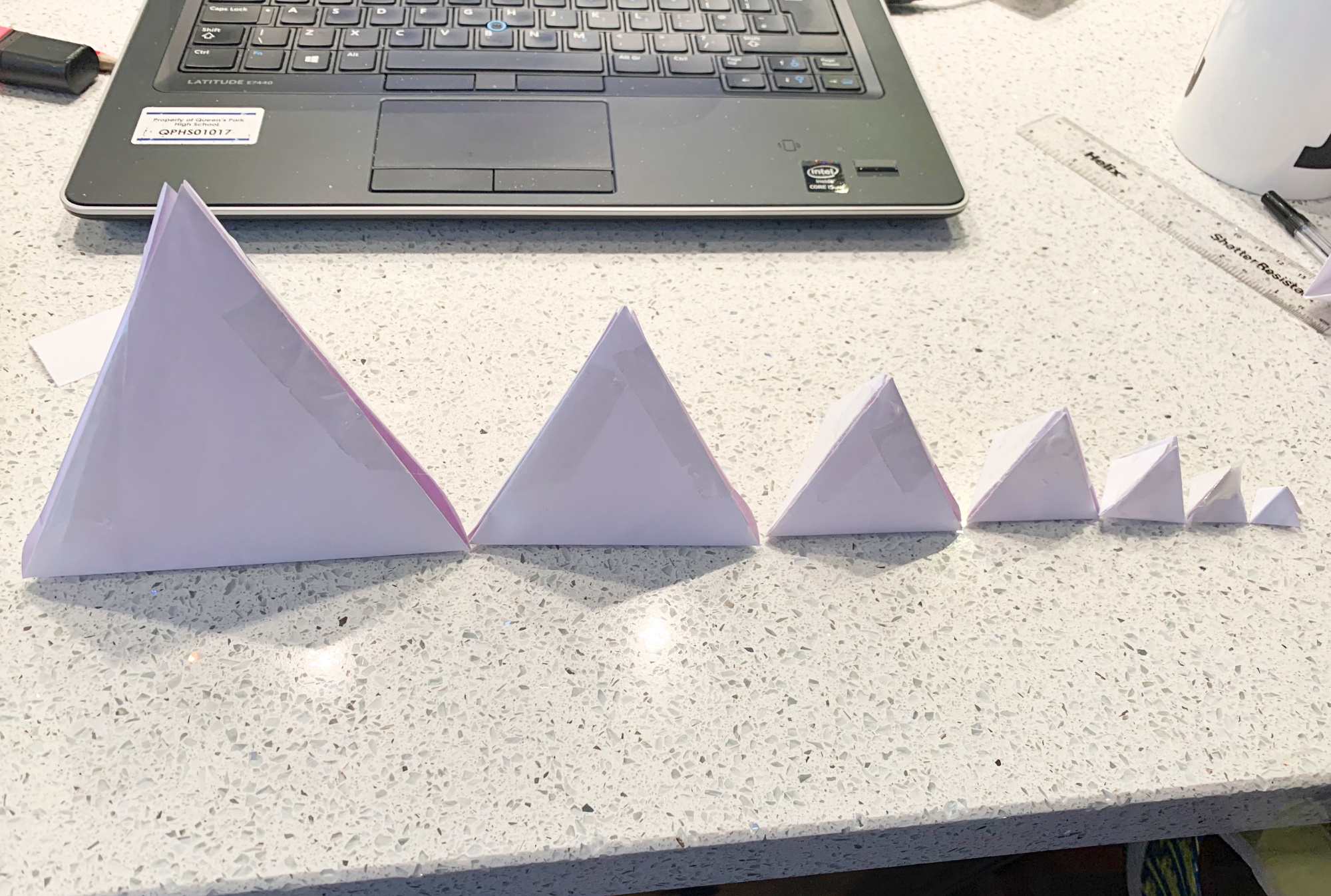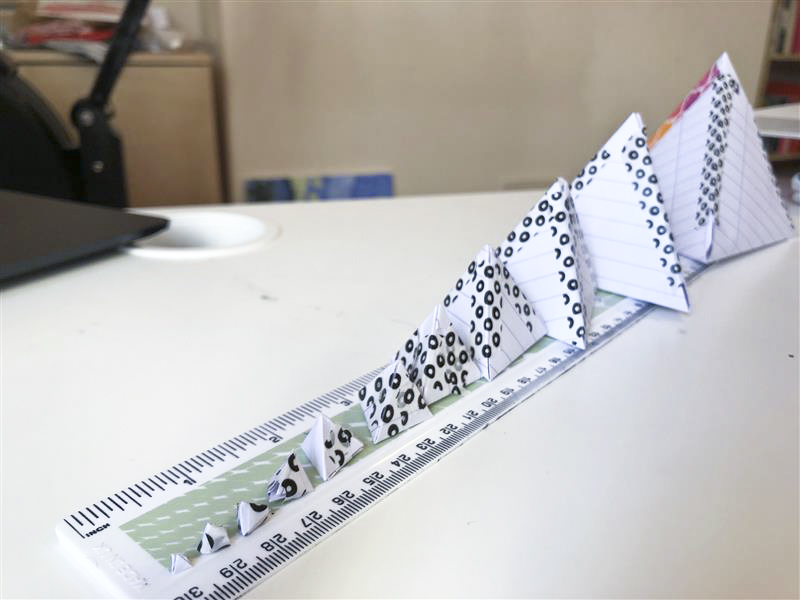 The biggest tetrahedron was made from a whole sheet of A4, then each subsequent tetrahedron created from half the sheet that was used to make the previous shape. This meant that theoretically, an infinite number of tetrahedrons could be made, with each getting progressively smaller.
Mr Johnson, Teacher of Maths put his paper folding skills to the test and managed to construct a total of 8 tetrahedrons from the two sheets of paper!
"I was fortunate to be involved with some training with Angela over ten years ago. Her innovative approaches, including paper folding to demonstrate properties of shape as well as fractions, is something I've used many times over the years. Now Queen's Park High School's maths team have got onboard, our students can expect to experience some of these creative approaches themselves."

Mr Johnson, Teacher of Maths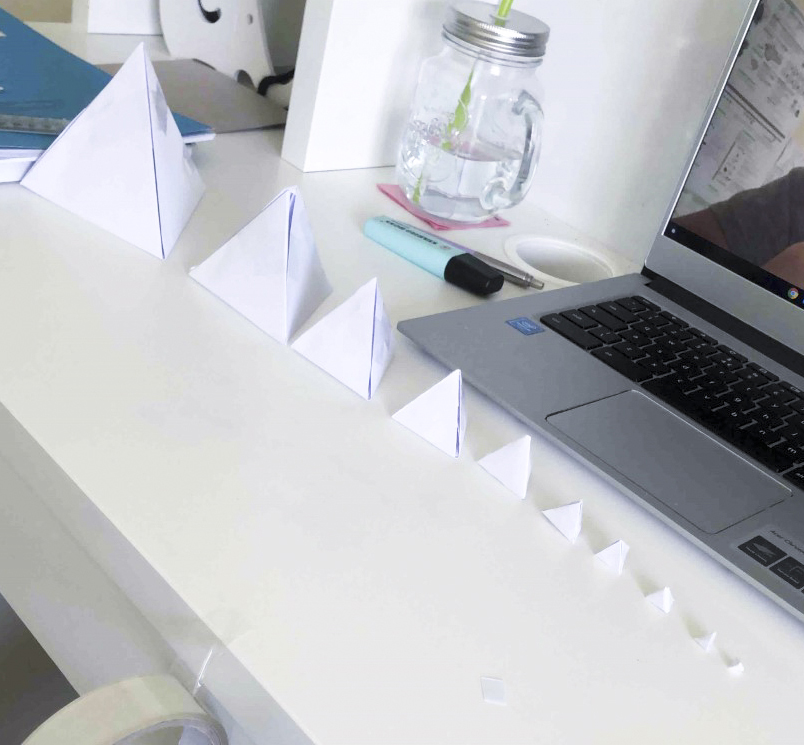 Since the training, Mr Johnson has piloted the activity with Year 12 Further Mathematicians. During this practical session he has already had his personal best beaten by students Kiara Parlevliet and Eirinn McGuire who managed to create an amazing 11 and 10 tetrahedrons respectively!
How many could you make? Do try this at home!