Rowers to represent the North West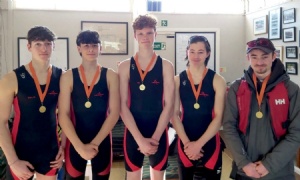 Earlier this month, QPHS Rowing Club attended the annual Junior Inter-Regional time trials held in Northwich – where crews are selected to represent the North West at a national event in Nottingham in late April. It is open to rowers aged 14-16.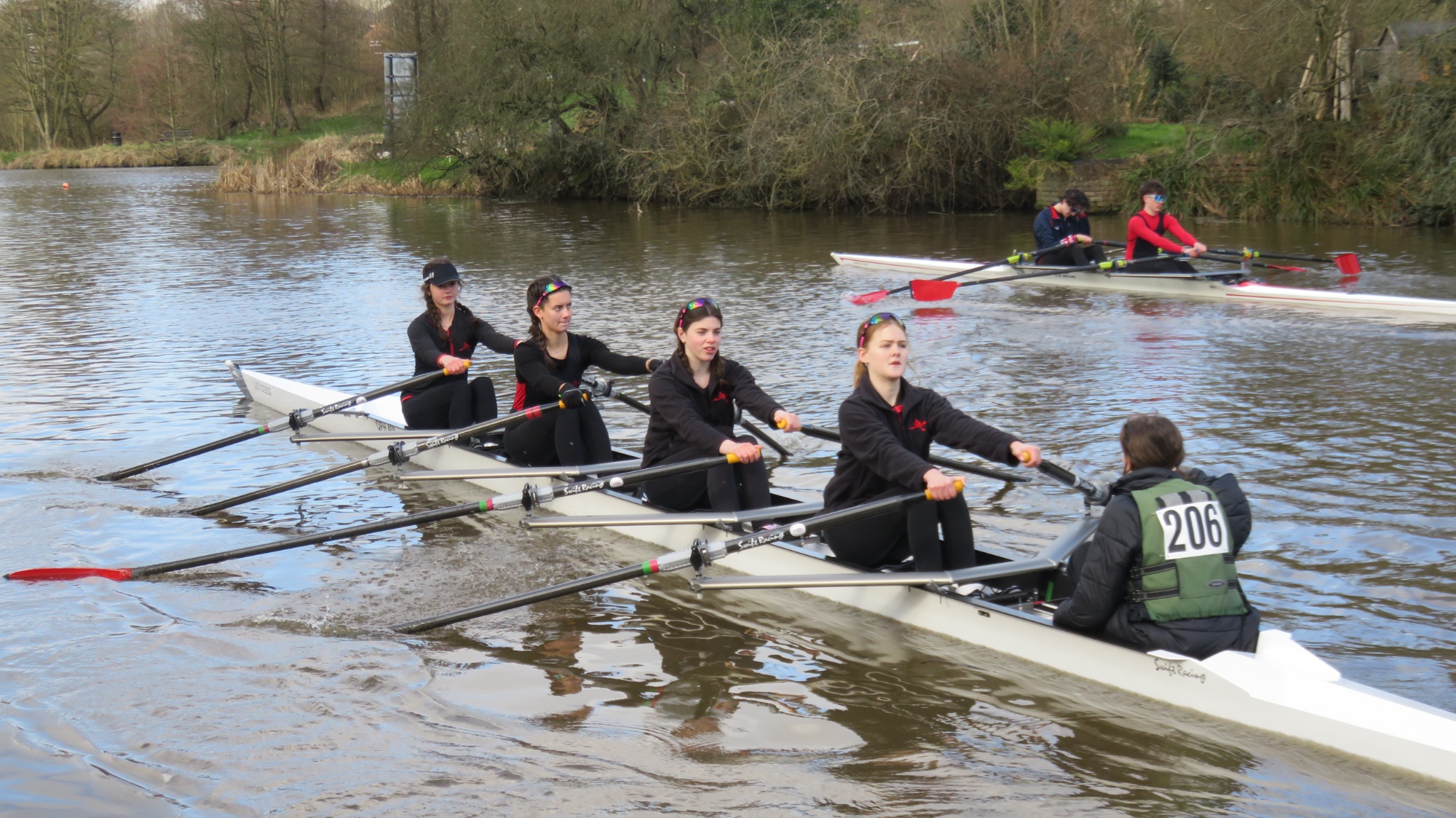 The weather was lovely and despite the headwind on the course the sun helped keep morale high! The race itself is a timed 1500m piece on the River Weaver, consisting of a relatively straight but narrow section of water. We had a total of 12 crews competing here, ranging from single sculls to coxed quads.
All our crews placed strongly against competition, achieving impressive times and demonstrating great technique out on the water. Training consisted of attending before-school, after-school, and weekend sessions to maximise time out on the water – focusing on developing and refining the rowing technique. In addition to this, weekly gym sessions greatly contributed to the building of strength and endurance – whether that be doing weights, circuits, or rowing machines in school.
Congratulations to our winners on the day who were:
Year 9 rowers Alice and Florence in WJ14 2x.
Year 10 rowers Fin, Murphy, Dan and Keir and cox Tyler (Year 13) in J15 4x+
Our three junior coaches (Year 13 students Kiara, James and Tyler) also helped run the event. James was tasked with managing the umpire parking bays, Kiara communicated race numbers to the finish Umpires and Tyler helped out with marshalling in the finish launch.
Ultimately it was fantastic to see all our rowers representing the club and the school on the day, a fabulous opportunity to see the talent and true determination of our crews.
QPHS Rowing Club crews representing the North West Region at Junior Inter Regional Regatta in late April include:
Year 9 – Florence W and Alice T in WJ14 2x
Year 10 – Keir G, Finn H, Dan H, Murphy S in J15 4x with cox Tyler G (Year 13)
Year 11 – Sienna T and Grace N in WJ16 2-
Year 11 - James P and Tom B in J16 2x
Written by Tyler G, Year 13 student