Christmas Boxes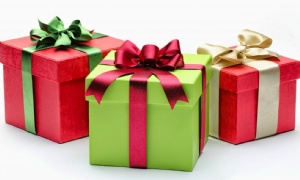 Share your 'gift of kindness and love' to all those children in need through the power of a simple gift filled shoebox.
QPHS will once again be busy packing Christmas boxes this year to distribute to those children, both in the UK and around the world, who will not receive any Christmas presents due to being homeless, refugees or living in a war zone. We hope we can count on our students and their families to support this very worthwhile initiative.
The boxes can contain a range of goodies that include second hand toys, books, arts & crafts and cuddly toys.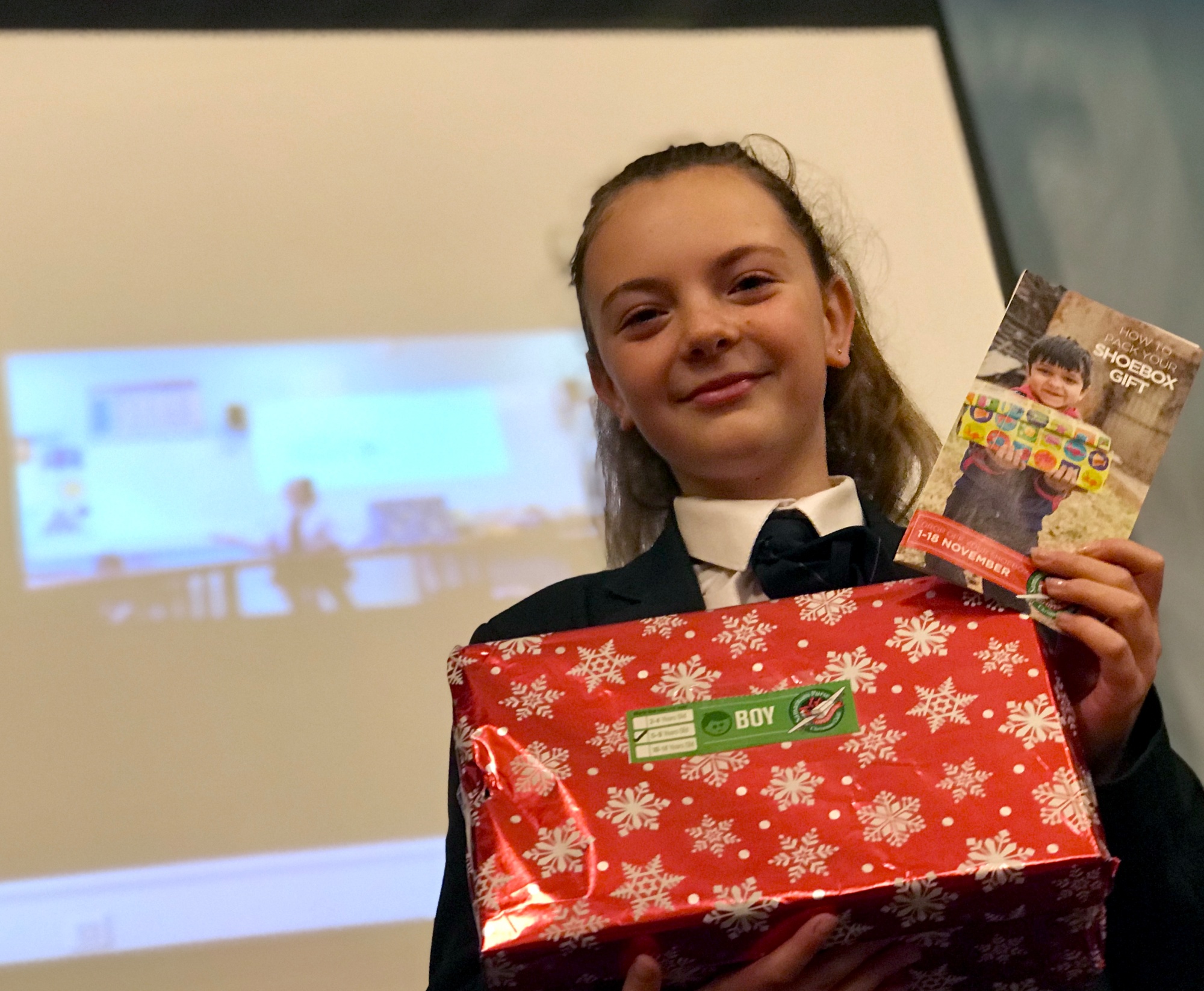 Here's Year 8 student Libby-Anne with a some hints and tips on packing your box
Can you help?
The gift of joy that a present can bring to a child makes it a very worthwhile event and we are very grateful to all students and tutors who will pack and share their 'gift of kindness and love' to all those children in need – every single box counts!
What do you have to do?
Find a Shoebox
Fill with gifts
Drop off

Get an empty medium sized shoebox, and wrap the box and lid separately in Christmas/festive paper.
Attach a boy/girl sticker and select an age category 2-4, 5-9 or 10-14 to the top of your shoebox (the stickers are with tutors who will make sure they are on the boxes).

Fill your shoebox with a selection of fun toys, hygiene items and school supplies. If possible, include one or two special items you know a child will love such as a doll, cuddly toy or deflated football with pump.

*Please don't put money in the boxes

Take your gift filled box to Miss Britland in the Ebacc office ready to be distrubuted to charities.
The deadline date for packed boxes is Thursday 15th November 2018
This is an inter-house competition to see which house can donate the most gift filled shoe boxes. The more boxes , the more points for your house which will go towards winning the end of year cup, so time to get packing!