A Level Results 2016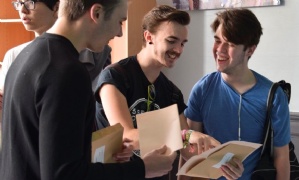 This year's A Level results are yet another major milestone in Queen's Park High School's rapid and relentless journey to become an 'outstanding' school. Students at the school have worked tirelessly over the last two years, leading to results that exemplify their endeavour and determination to fulfil their aspirations.
Students at the school have worked tirelessly over the last two years, leading to results that exemplify their endeavour and determination to fulfil their aspirations. Danielle Buckley leads the way having achieved 1A* and 3As in English Language, English Literature, History and Psychology. In turn, Danielle will be pursuing her long-held ambition to read history at the University of York. Danielle's fantastic achievements embody the success that so many of the school's Year 13 students have enjoyed this year. A*s were also achieved by Dan Farrow, Jake Gould, and Lucy Stenhouse and Harry Williams.
The overwhelming majority of the Handbridge school's students will be able to attend their first choice university, and will study courses including law, engineering and the sciences at some of the top universities. This is a phenomenal achievement, and the school is rightly proud of not just the students' academic attainment, but also the personal attributes that have helped them to become young people ready to take their place in the country's top professions.
The A Level results come at the end of a year in which there has been a 'determined drive to raise standards of teaching and learning across the
school to ensure that every child can fulfil their potential'. In turn, this has manifested itself in A* and A grades across a range of subjects including Biology, English Language, English Literature, History, Maths, Psychology, RE, and Russian. The school is delighted with these outcomes and believes that they are testament to the comprehensive improvements that have been made across the curriculum. The results provide an opportunity for all members of the school community to celebrate the fruits of the ongoing determination of staff and students to achieve excellence in learning and achievement for all.
"I feel very proud to see so many of our Year 13 students exceed their potential today and be able to progress to a new chapter in their lives, whether this be at university, on an apprenticeship or in the work place. It has been a privilege to be part of their educational journeys to date and see them flourish as talented individuals who I know will go on to seize every opportunity ahead of them. Finally, I would just like to thank them for all the outstanding contributions they have made to Queen's Park High School over the years. We will certainly miss them but we wish them every success in the future."

Lyndsay Watterson, Headteacher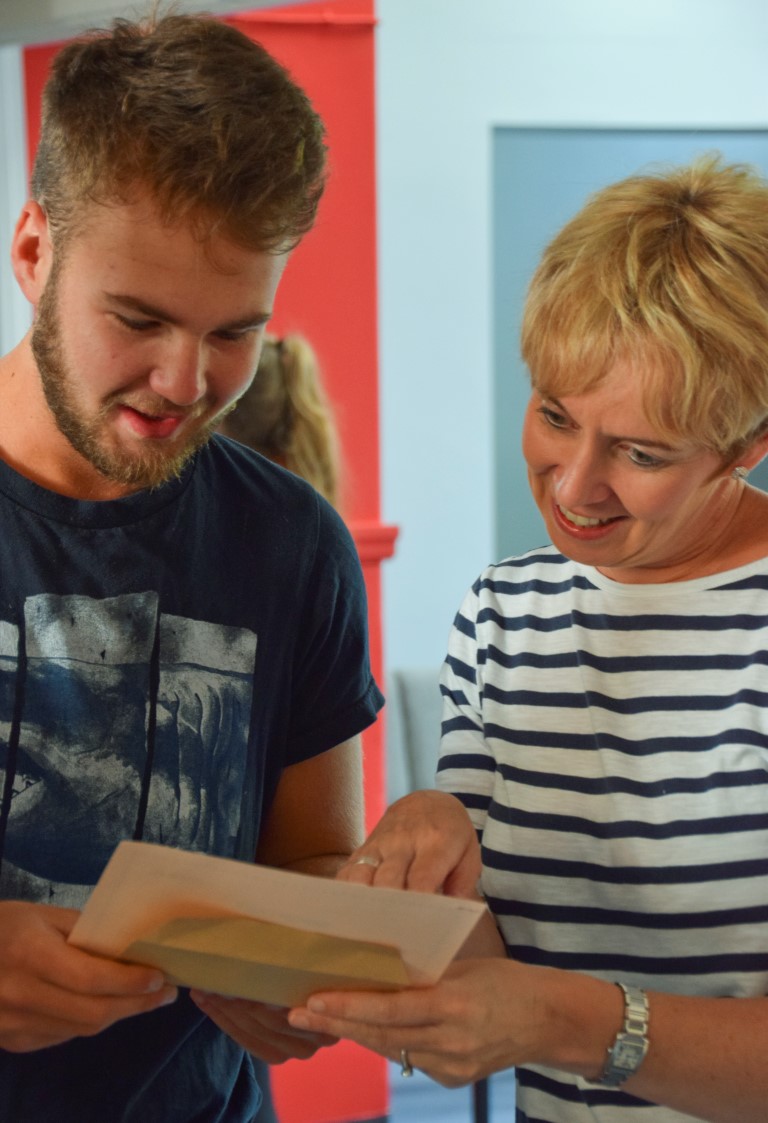 "I am very proud of how hard the students have worked to realise their ambitions. Not only have they achieved academic success, but students in this year group have been excellent role models to their peers through their student leadership roles, supporting with the drive to improve the school by close work with staff and governors and being pivotal in the number of charity projects that the school has been involved with this year. I wish each and every one of our students well as they move on to the next stage of their careers and look forward to hearing about their continued success."

clare Scanlon, dorector of sixth form
The school will now be pointing to the success enjoyed by this cohort, to inspire its younger students, as it continues in its mission to help all students extend the frontiers of their ambition, and to realise their boundless potential.